The sentence reading of Makerere University researcher Dr Stella Nyanzi has today been conducted via Luzira video conferencing system. Buganda Road Grade One Magistrate Gladys Kamasanyu sentenced Nyanzi to 18 months in prison.
However, the activist will have to only serve 9 months if she doesn't appeal, since she has been on remand for nine months. After the reading of her sentence, frustrated Nyanzi shocked everyone as she made middle finger gestures while shouting the f-word several times.
The audio to the video link was muted and Nyanzi went ahead to strip live on video and flashed her breasts in protest of the sentence. In a video seen by Matooke Republic, court attendees were shouting in applause for Nyanzi's actions and one threw a plastic water bottle to the Magistrate.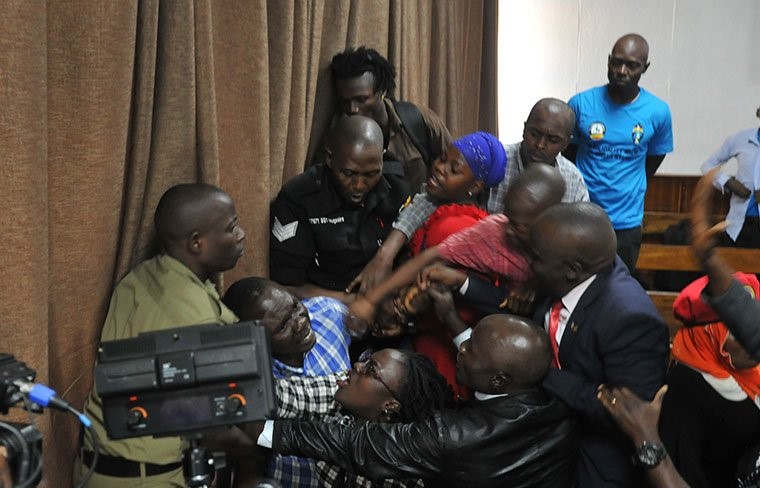 Nyanzi was rowdy as she destroyed video link equipment and poured water on prison wardens.
Nyanzi was yesterday convicted after being found guilty of cyber harassment. Kamasanyu said Dr Nyanzi's Facebook post "corrupts the minds of the young generation" and that "…it doesn't in any way communicate any message. It is vulgar. It was offensive."
"You have a career to build, I already have one," Nyanzi told the magistrate in her protest.