Yesterday evening revellers flocked Freedom City Auditorium, Namasuba to witness the rematch of 'Fight of the Century' between giants Moses Golola and Umar Semata.
Golola got a 'sweet' revenge on Semata as he knocked him out in the third round. The hot temper had a rather cold shaky start in the entire first round but he managed to turn up the heat in the second and third round throwing jab after jab and kick after kick to his opponent.
Semata could not withstand Golola's swift jabs and kicks and called in medics. The game was paused for about five minutes as the medics attended to Semata before the judges gave Golola his deserved win.
The interesting part was Promoter Balaam Barugahara who had been fronting Semata in the red corner switching to Golola's after the fight. Balaam fell for Golola because he won using the 'yellow' gloves.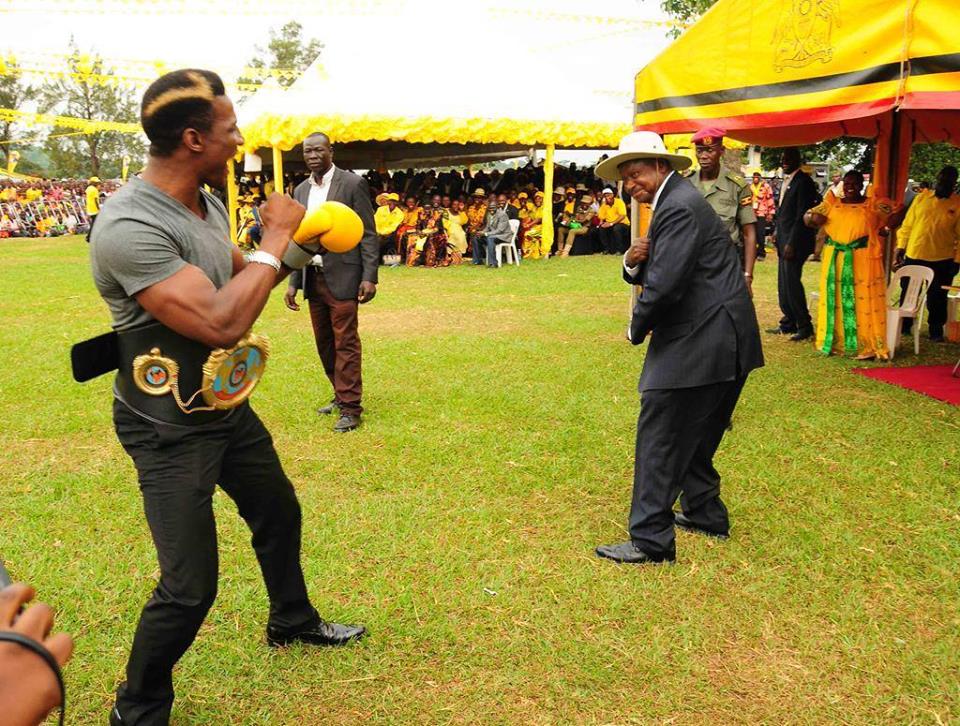 "Congratulations Golola for not disappointing the Yellow Gloves. Semata practice hard for the rematch," he said.