The seventh day of the largest restaurant showcase in Uganda, the Kampala Restaurant Week powered by Tusker Lite had food lovers camped out at Karveli Restaurant for an action-packed cook-off.
It was a fun food battle of culinary skills being put to test as food enthusiasts had a showdown attempting to wow their audience with a mouth-watering continental 'meaty burger' hosted by Total.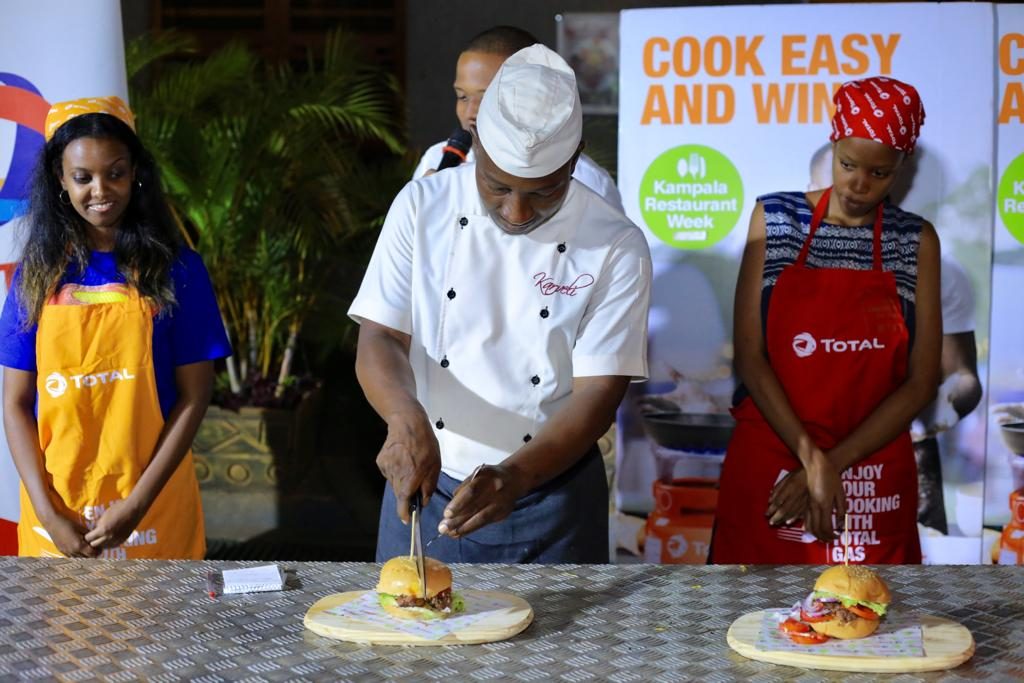 The winner, Sandra Birungi earned herself a gas cylinder as her counterpart walked away with a main course coupon that comes with a Tusker Lite bottle to one of the participating restaurants ahead of the Kampala Restaurant Week showcase set to end this Saturday, August 10.
As the cook-offs continue on, food lovers from all corners of Kampala have been streaming through the many premium participating restaurants savouring the tasty delicacies being served.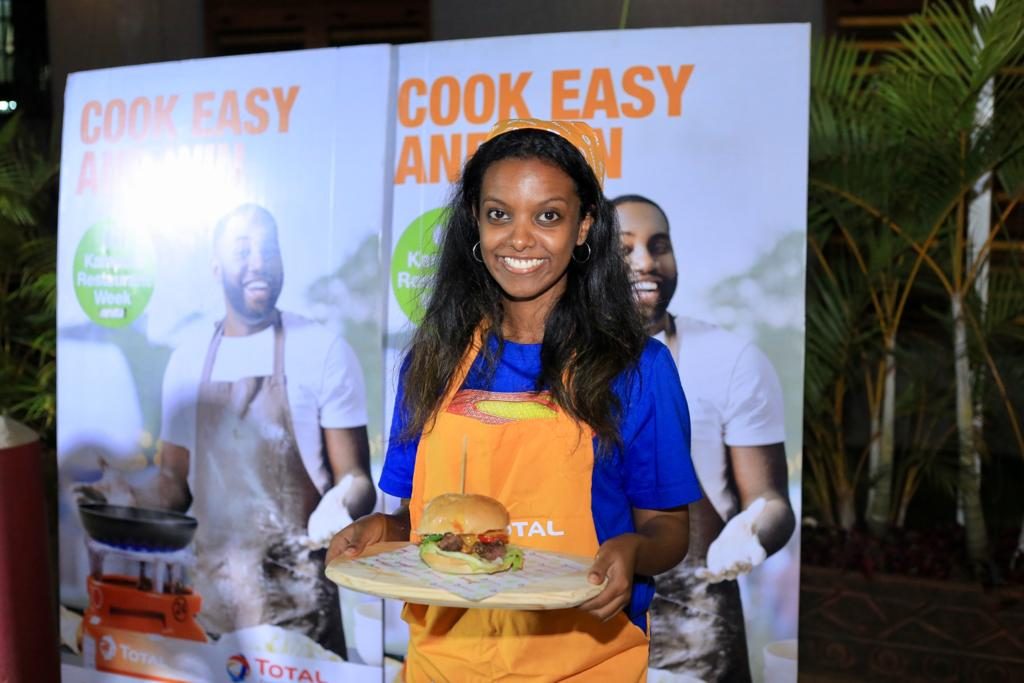 Pearl Guide, the organisers of the show revealed that members of the public will have the deciding vote at the unveiling of the exceptional performers at the awarding ceremony come Monday, August 12 at Naguru Skyz Hotel.