Betway Kobs 28 – 19 Stanbic Black Pirates.
3rd Place playoff: MRI Rams 19 – 15 Jinja Hippos
Despite the heavy downpour that ensued into icy air all day in Jinja, Betway Kobs must have left the pitch very warm on Saturday after managing to put one hand on the 2019 Rugby Sevens Series.
As it has been in most of the Guinness sponsored Roke 7s title circuits this season, Kobs played their arch-rivals Stanbic Black Pirates in the highly contested final at Dam Waters in Jinja.
Pirates had the first break to tame a wide try but Kobs immediately responded with two center tries courtesy of Adrian Kasito and Robert Okeny. Pius Ogena added another try before halftime which gave Kobs a 21-07 lead.
From the long break, Pirates tipped off strongly as skipper Ivan Magomu scored and converted in the opening minutes of the game. Their intended comeback was short-lived as Kasito outpaced Pirates' Timothy Kisiga to seal the victory 28-19.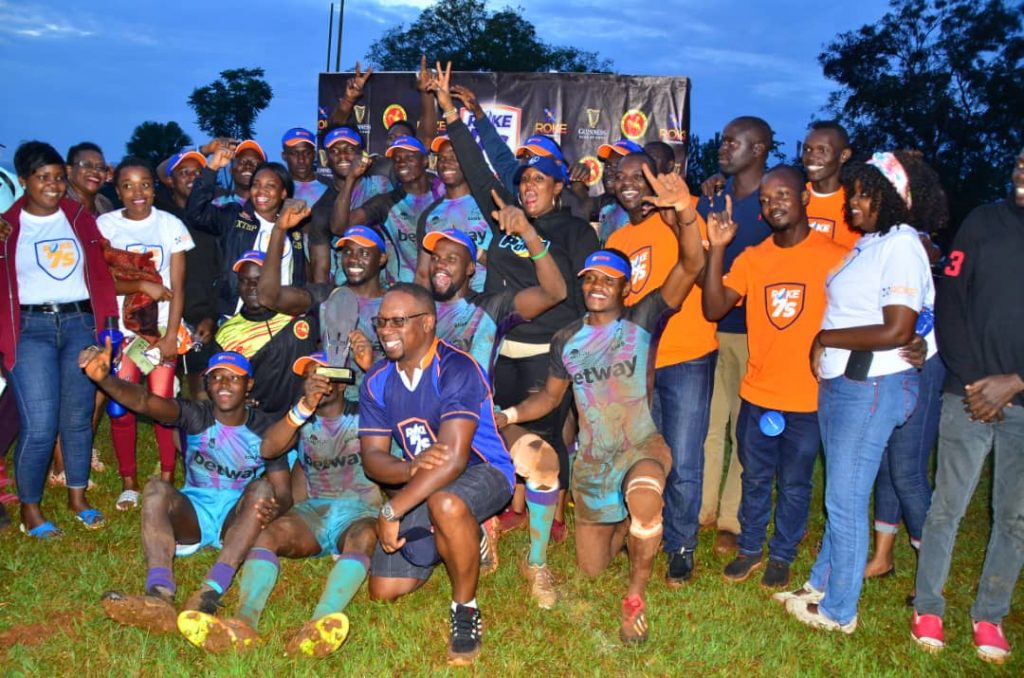 "We are really happy that we have won this circuit. I do not think we shall lose in the next one," Kasito said.
The victory left Kobs with bragging rights of lifting this year's Roke 7s title as they now have 132 points, six points clear of second-placed Pirates. Kobs only need to finish in the quarter finals in that last circuit that they themselves are hosting at Legends Rugby Ground come August 24.
For the third place playoff, MRI Rams narrowly overcame hosts 19 – 15 to post their first podium finish this season.