Bank Of Africa – Uganda on Thursday announced the retirement of her Chairman, John Carruthers, and welcomed a new Chairman, George William Egaddu. 
At the time of the retirement, John Carruthers had served in the capacity of Chairman of the Bank for 15 years.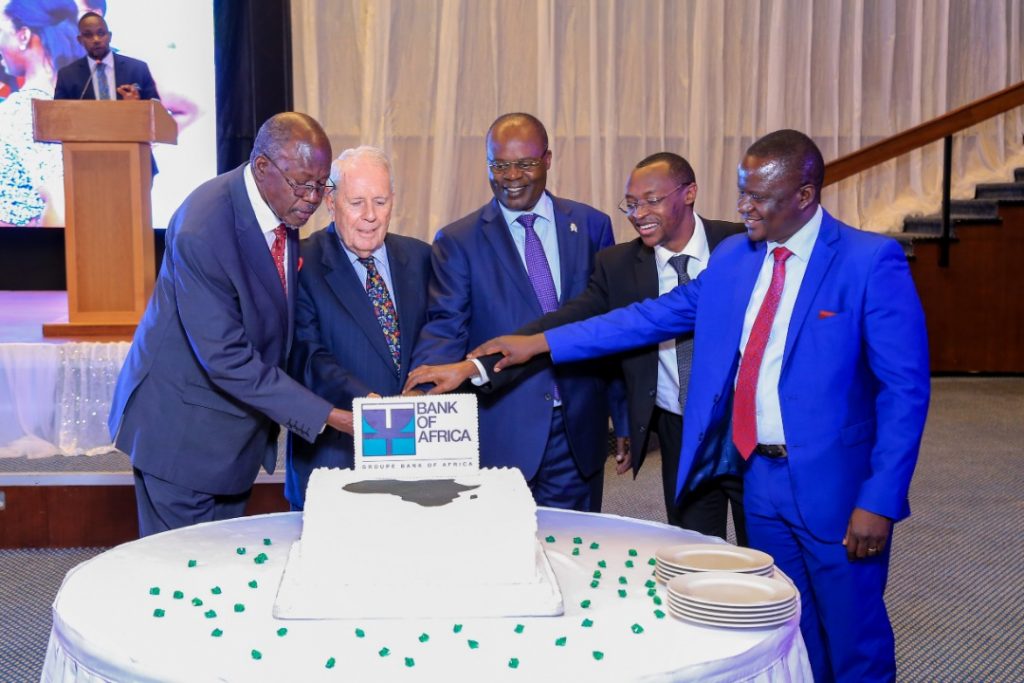 During his tenure, the outgoing Chairman oversaw a number of the strategic investments that transitioned the Bank from Allied Bank to join the Bank of Africa Group in 2006 and later welcomed the current reference shareholder of the Bank of Africa Group – BMCE Bank in 2010.
Carruthers, a Scottish by birth has been a long-time resident of Uganda who has given nearly five decades of service to the financial services sector, a significant chunk of which was here in Uganda.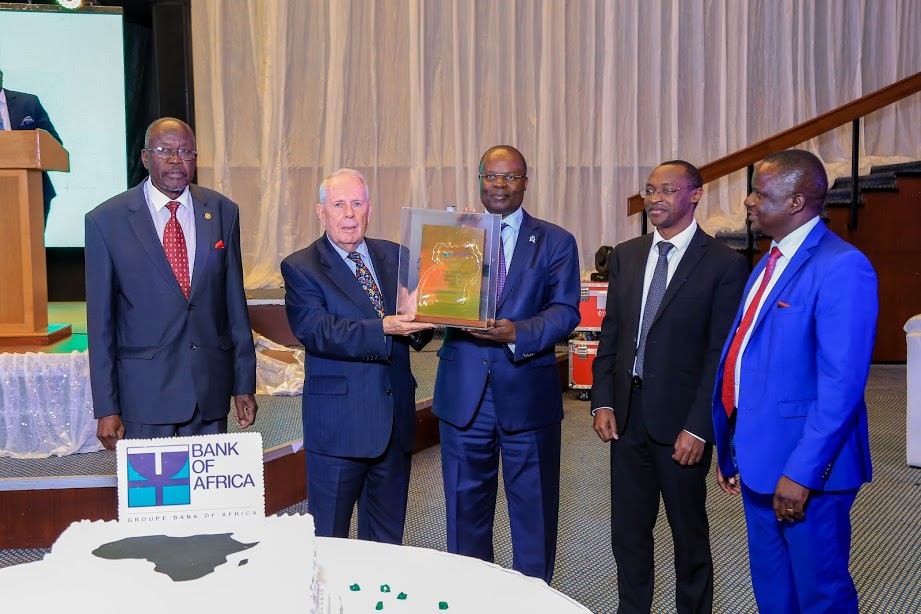 He joined the Bank (then Allied Bank) in May 2004 having succeeded Erieza Kaggwa as Chairman and embarked on steering the Bank through this transition. During John's tenure of 14 years, the Bank has benefited considerably from his expertise.
The incoming Chairman, George William Eggadu brings over 35 years' wealth of experience in financial, audit, strategic and risk management to the Bank.
He has served as a member of several boards of directors / trustees in private sector companies and in public sector such as Board Chairman Barclays Bank of Uganda Limited, National Medical Stores, Lake Victoria Bottling Company Limited among others.