Rajiv Ruparelia has proved beyond doubt that he has joined the motor rallying sport, not just as a participant but a top contender.
Rajiv who also serves as the Managing Director of Ruparelia Group registered another podium finish just a month apart when he came top at the fourth round of the MOSAC Autocross Championship at Kapeeka Industrial Park this Sunday.
Rajiv who was navigated by Enoch Olinga posted 02:41 in the first heat and 02:40 in the second heat with a total time of 05:21, with second placed Jonas Kansiime/Ivan Tushabe posting 05:24, while third placed Christakis Fitidis/Cedric Buzabo posted 05:27.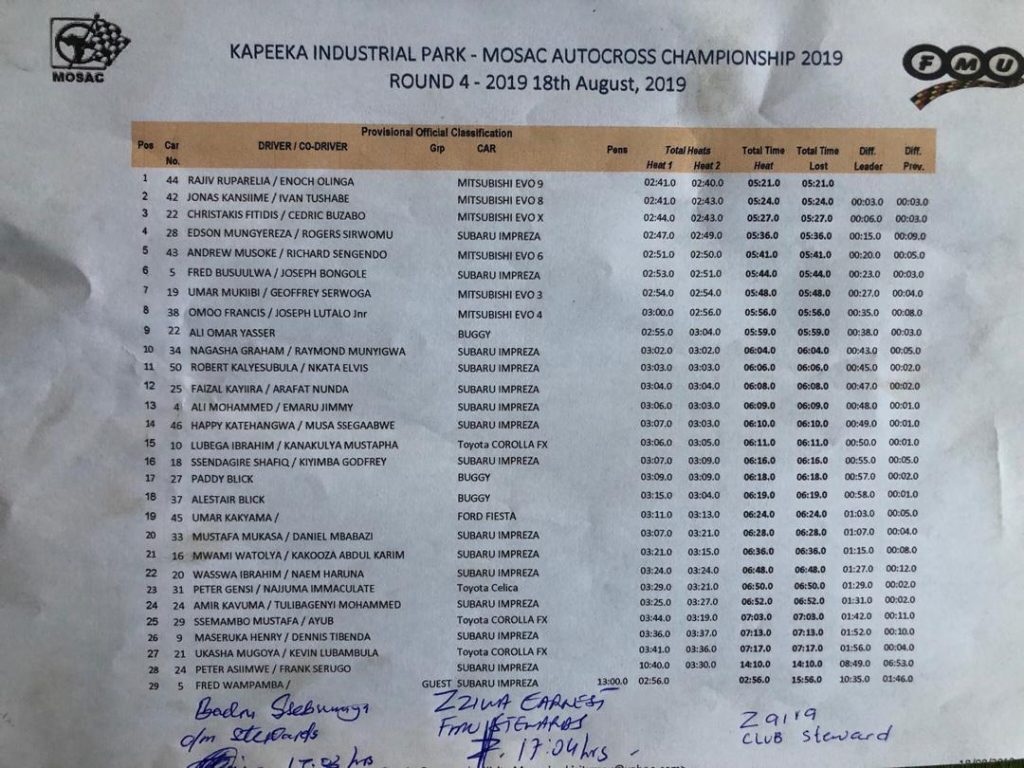 In late June, Rajiv put up a similar display when he won the third round of the Autocross Championship in Kayunga.
Rajiv then said that he was learning from the big boys, but with such displays just a few months after he joined the sport, he is soon joining the big boys.
Operation Wealth Creation Chief Co-ordinator Gen. Salim Saleh handed over the top prize to a cheerful Rajiv.
Rajiv underwent motor rally training at Rallystar Motorsport Academy in South Africa and at the end of his programme in April, Leone Botha, a former rally driver and the country's top-rated coach heaped praises on him, saying Rajiv was born the for the sport. Rajiv is proving Botha right.