Last week, there were rumours that Buikwe Woman MP Judith Babirye and husband Buikwe North MP Paul Mukasa Ssebulime's marriage was on the rocks.
They were indeed confirmed true over the weekend when Ssebulime was introduced by his first wife Lukia 'Nalongo' Ntale to her parents in a secret traditional ceremony known as "Kukyala".
Just like last year's ceremony with Judith, this event was also reportedly held under very tight security and was attended by very few invited guests.
Lukiya Ntale and Ssebulime were just rekindling their relationship having been in the relationship for over eight years. The couple produced three children, a set of six-year-old twins Kato and Babirye Musoke and the first-born, a boy of nine years.
Then Judith came into the picture and swayed away Ssebulime. The two got married last year in March amidst Lukiya repeatedly accusing Judith of ruining her marriage.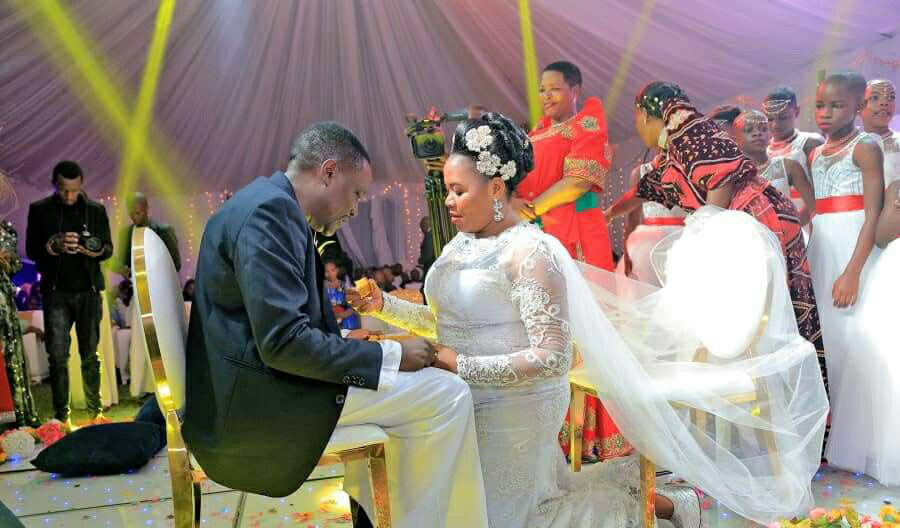 "The man you want to introduce is married. I am his wife and we have three children. You are a mother, a woman like me and a Born-again. I warn you to leave my husband alone," she said.
However, Ssebulime said he was not legally married to Ntale and so, he was free to move on and marry.
If the weekend introduction is a sign that Ssebulime called it quits with Judith, it will be Judith's second marriage to hit a dead end. In 2017, Babirye filed for divorce on grounds that her marriage to Samuel Niiwo was stormy and cruel.
She asked court to relieve her of the burden and free her from a violent marriage. The couple was wedded at Rubaga Miracle Centre on March 12, 2005 and they had a daughter together. Currently, Judith is alleged to be in USA to cool off the mounting stress.