President Museveni left for Angola today morning to attend the quadripartite summit as part of the dialogue intended to find everlasting solutions to the conflicts between Rwanda, Uganda, and Democratic Republic of Congo (DRC).
From late last year, Uganda and Rwanda have been having misunderstanding each country going back and forth accusing the other of being the saboteur of regional peace, security and economic cooperation.
This eventually culminates into Rwanda closing its Gatuna border early this year in February and it has remained so until this day. The closure has disrupted trade between the two countries and millions of dollars in revenue have been lost.
In a quadripartite summit today chaired by Angolan President HE João Lourenço , President Museveni and his counterpart HE Paul Kagame of Rwanda signed a memorandum of understanding in an effort to put the political, security, economic and social tensions to bed and foster cooperation in the region.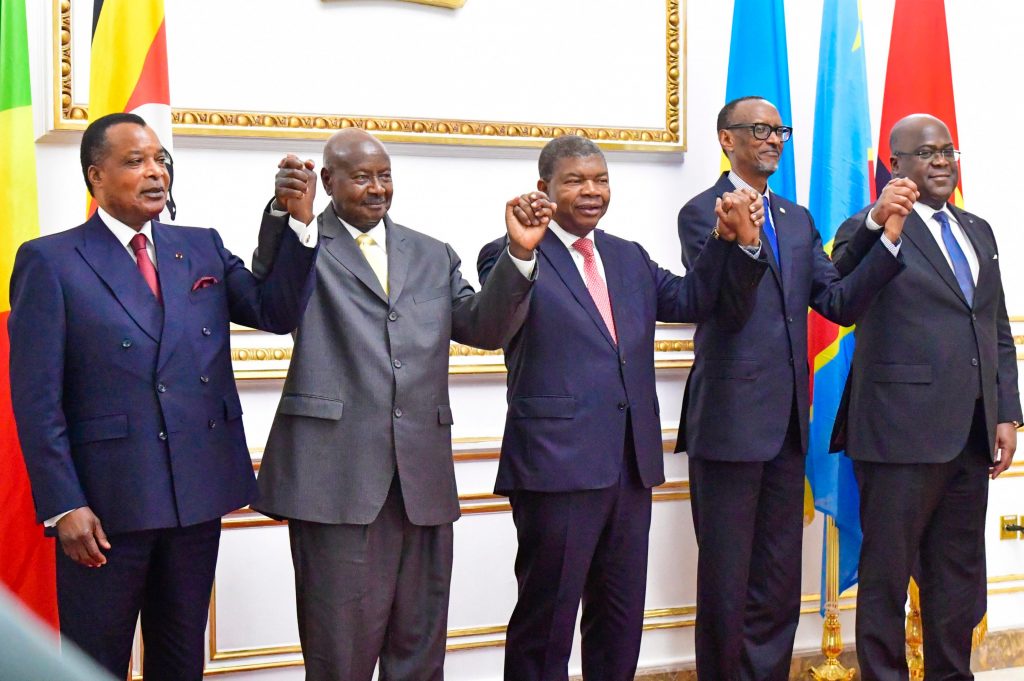 The signing was witnessed by DRC president HE Félix Tshisekedi and President Sassou Nguesso of Congo Brazzaville, who is the Chairman of the International Conference on the Great Lakes Region.
President Museveni thanked HIS counterparts for overseeing the signing of the pact in a tweet.