Speaking at a press conference held at Mestil Hotel yesterday evening, Jamaican music star, Christopher Martin revealed that why he his more into recording love songs.
The 'Paper Loving' star first disclosed that he was born in month of love; on Valentine's Day to be specific. He further stated that women fans influence a lot when it comes to building a fan base worldwide and for that reason he always thinks about them first by recording romantic music.
"Women are the best foundation to build a music fan base," said Chris Martin before revealing how anxious he is for Ugandan women to cheer him up at the Bell All-star concert tomorrow on Friday at Lugogo Cricket Oval.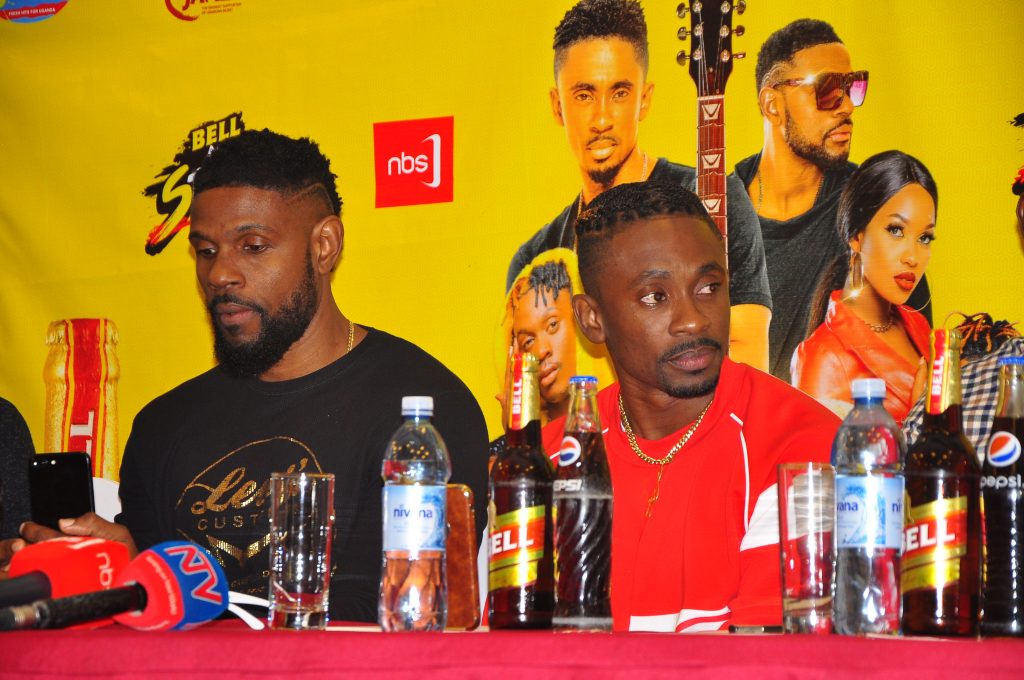 Chris Martin also offered advice to Uganda artistes stating that though they are talented, they need to work harder to able to conquer the world musically.
"Nothing beats hard work and determination. Talent only is not enough to make you successful," he said.
Chris Martin and D-Major vowed to give a memorable performance to the crowds that will flock Lugogo as they announced themselves 'armed beyond 100 percent.'