Several public officials, most recently Investment Minister Evelyn Anite have talked about "mafia" in government but one man Dr. Sudhir Ruparelia knows how to win against them.
Court decided in his favour earlier this morning when the Head of the Commercial Court Justice David Wangutusi threw out a Shs397 billion case Bank of Uganda (BoU) had brought against him.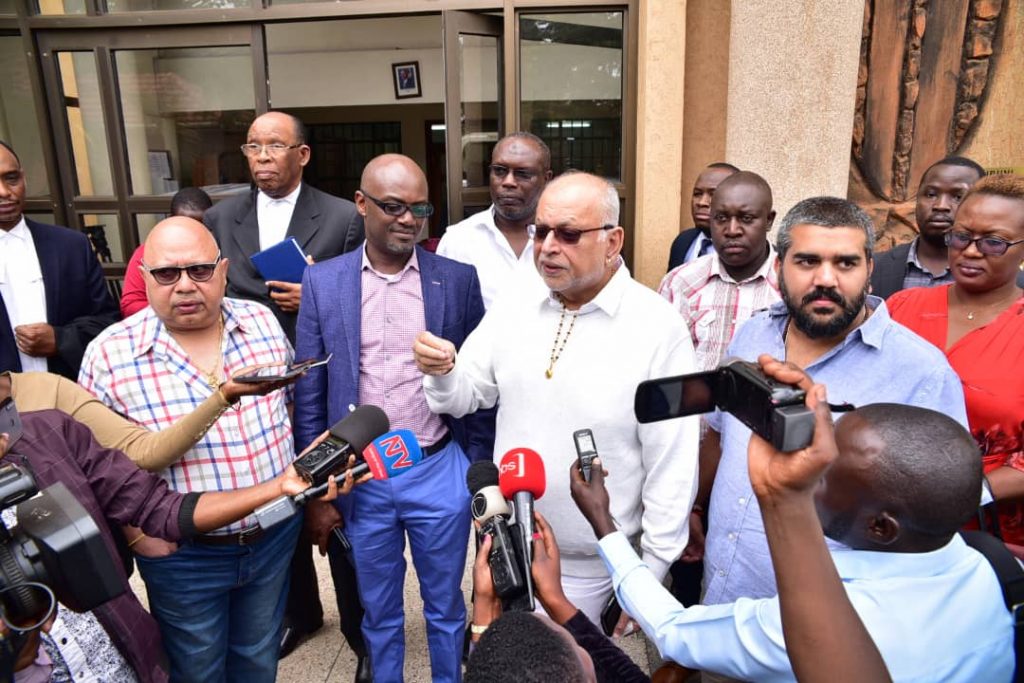 "This is a big win over the mafias and the whole conspiracy holding the whole country at ransom. This ought to be a lesson to them," Sudhir said outside court, shortly after the judge had ruled in his favour.
And unlike public figures who fear to mention the mafia, Sudhir didn't shy away from saying that former BoU Executive Director In Charge of Commercial Bank Supervision Justine Bagyenda and the BoU Deputy Governor Louis Kasekende were looking for "retirement money."
"I'm a shareholder. I put lots of money and 25 years of my time in this bank and you steal my bank? You steal my assets, all my paid up capital was stolen," Sudhir said.
They tycoon also pointed at the Shs478 billion that was allegedly injected to keep Crane Bank afloat when BoU put it under statutory management in October 2016. Shs290 billion of this money couldn't be accounted for.
"The auditor general cannot account for Shs290 billion. Somebody has just stolen in the name of Crane Bank," Sudhir said.
"Me and my son thank all the lawyers that participated. They have really done a tremendous job. They are very straight lawyers unlike the conflicted lawyers who connived with these people," he said.
Sudhir was referring to two sets of lawyers; BoU's MMAKS Advocates Kanyerezi Masembe and AF Mpanga's David Mpanga as well as Dfcu lawyers Sebalu and Lule Advocates who were declared conflicted by court because they had previously served as Sudhir's lawyers.
"It's a tremendous and historical achievement. Nobody in the past has been able to get the Central Bank. They have stolen several banks and not accounted to the shareholders," Sudhir said.