Bank of Uganda is facing credibility issues after a series of reports indicating that that institution that is in charging of stabilizing the nation's currency is a den of thieves misusing their office for personal enrichment in a myriad of corrupt schemes.
After the bigger officials were implicated in questionable take over banks for their own gain, reports indicated that some officials were printing excess cash and not to be left out, officials that are supposed to destroy old notes are now stealing them and putting them back in circulation as news from the Mbale currency centre where the scam took place broke last week.
Now, the Central Bank's Acting Currency Director Bazinzi Natamba has issued new rules/guidelines on access of cash rooms as a control measure to try and curb some of the vices among BoU staff.
"In order to mitigate risks and strengthen internal controls in our currency operations, please observe the following; No Note Examiner should access a Counting/Machine Room of another Currency Branch without the required authorization and No staff other than Note Examiners should participate in the Counting/Machine Room activities such as sorting, punching and strapping of stocks," Bazinzi wrote in a September 2 memo to staff.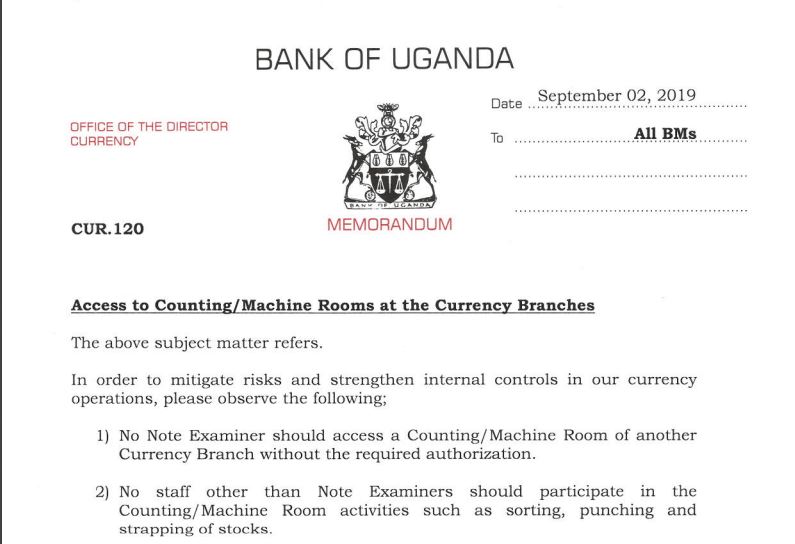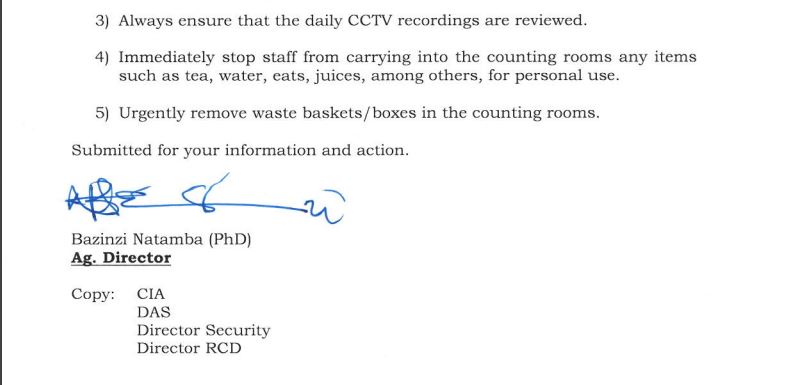 Following another scandal at the Masaka Currency Centre where Shs400 billion was kept in a room with no CCTV cameras, Bazinzi directed that CCTV footage should be reviewed on a daily basis.
There is public outcry calling for overhauling the management at Bank of Uganda as the institution is embroiled in scandal after scandal.