Yesterday evening, Guinness introduced a new 5-aside Football Tournament that is slated to take place on Sunday September 15, at Fast Sports Fusion, a recently opened facility located at 5th Street Industrial Area.
The Guinness Team from Uganda Breweries Limited (UBL) and the Media Team graced the court to launch the much-anticipated exciting event.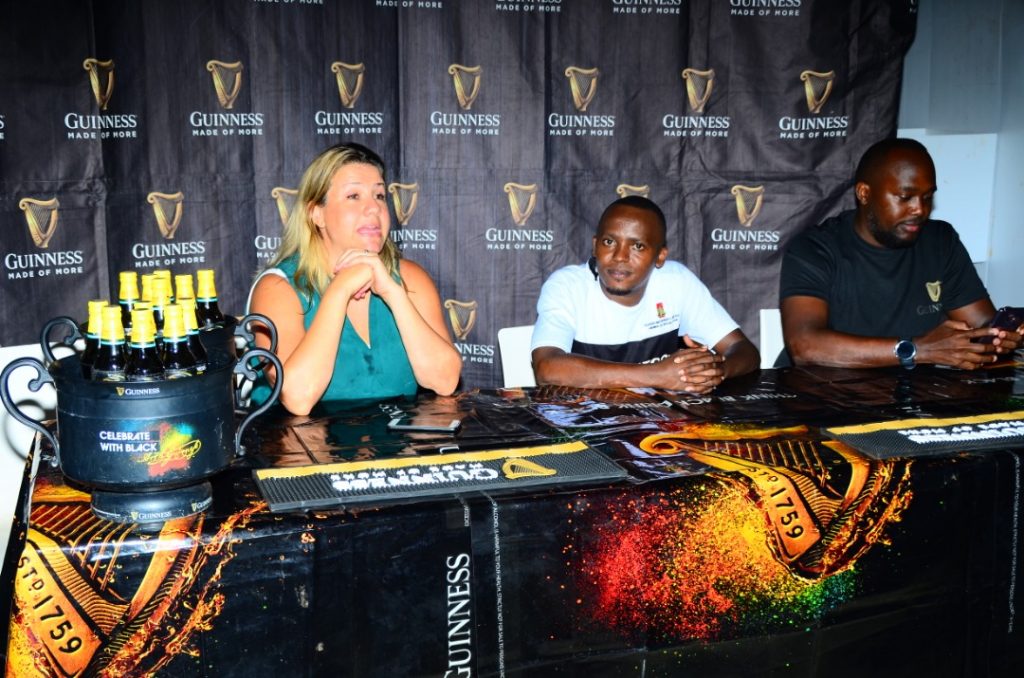 The journalists kicked off on a high momentum showing flashes of brilliance in their passing and shooting skills. But after five minutes, they started fading off as the Guinness Team showcased their genius footballing skills. By halftime the Media team was 5–1 down.
After the short break, the journalists looked ready for a massive comeback scoring an early goal but their progress was short-lived as opponents neutralized and showered them with goals.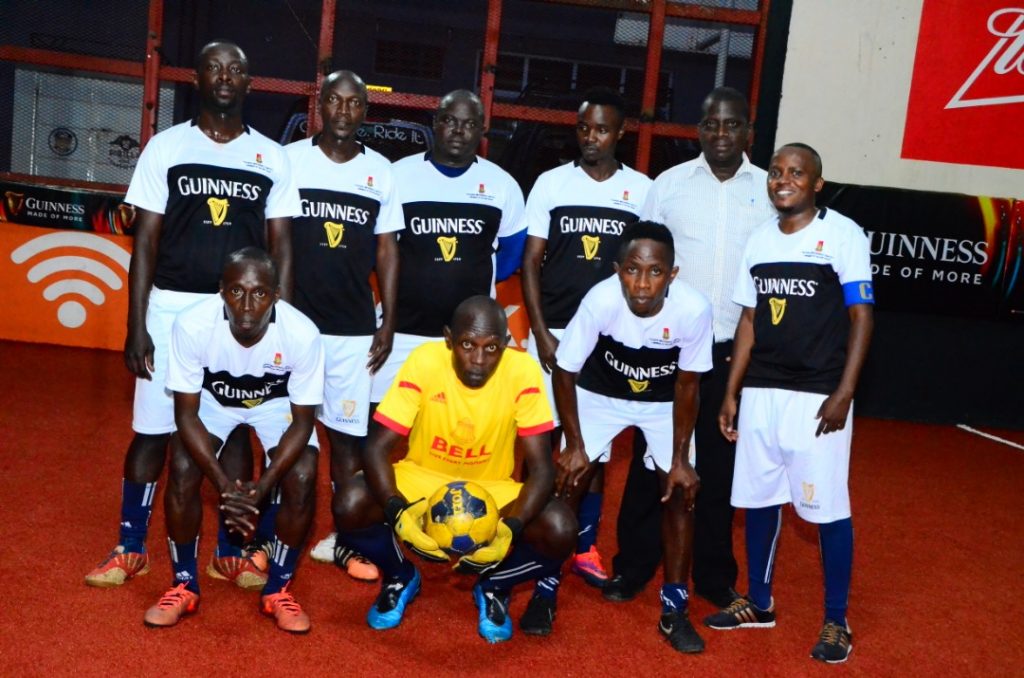 When the final whistle was blown, the score was at 11-3 in favour of the Guinness team.
Before the action happened, Kelvin Gumisiriza the Guinness Brand Representative said that football and Guinness are a perfect match.
"As you all know, our partnership with sport in Uganda is one that is unwavering, Guinness is synonymous with sport like the just concluded hugely successful National Rugby Sevens Series. But I must say that Guinness and football are a perfect match. So, this weekend brace yourselves for The Guinness 5-Aside Football tournament," he said.
The upcoming one-day tournament will have teams battle it out on the pitch for a grand prize of Shs5 million. Until Friday, participating teams can register at Fast Sport Fusion at Shs300,000.
The 5-Aside teams will only be allowed a maximum of four reserves. No licensed players will be allowed as it is a fun tournament.