Two weeks ago, Reach A Hand Uganda (RAHU) released a movie trailer dubbed Kyaddala: It's Real, a Pan African TV series, and we can now confirm that the premiere has been scheduled for September 27.
The new series features several African movie stars led by Olumide Oworu, Emmanuel Ikubese, award winning actress Eleanor Nabwiso, Mathew Nabwiso, Anita Fabiola, and Martha Kay, Stephen Katusiime, Tevin Waiguru, Harmony, Kyomugisha and Patrick Salvador.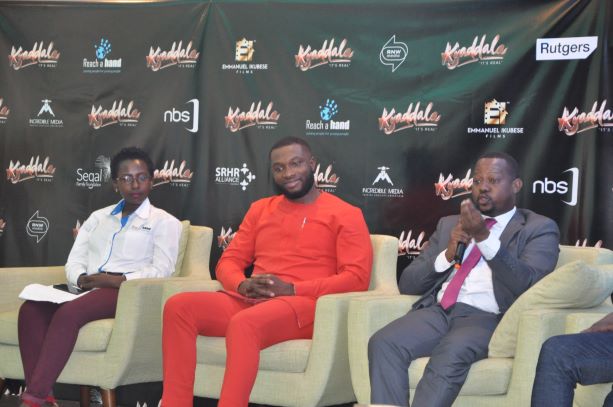 "We are more than excited that our new edutainment channel is finally going to be on TV. We can't wait to see every Ugandan glued to their television sets both entertained and educated through Kyaddala: Its Real. Our commitment remains to be a leading organization that uses innovative ways to communicate sexual reproductive health information to young people in and out of school," Helen Patricia Amutuhaire, the Reach A Hand Uganda representative said at the press launch.
The TV series will be airing on NBS Television starting October 1. Emmanuel Ikubese, the Director and Executive Producer of the series said, "Kyaddala is a real definition of a pan African show which all young people even beyond Uganda will relate with. Issues affecting youths are similar to many countries in Africa. The storyline is very powerful."
The series were shot and directed in Kampala, Uganda. It brings out the risky behaviours youths engage in and also society's role to curb them down.