Musician turned politician, Hon Robert Kyagulanyi aka Bobi Wine has assured his fans that he will soon be gracing musical stages again. Bobi Wine said singing is his job and despite all the efforts that have been put to push him out of music, he can never bow to the pressure.
"Music is the job I love most and I am more than ready to get back to the stage very soon," Bobi Wine told journalists after the Celebrity Mass at Rubaga Cathedral yesterday.
The legislator also said that talents are a tool that can be used to transform society. He therefore vowed to use his music talent to effect the desired change in Uganda. The presidential hopeful further sampled a few verses of his new music.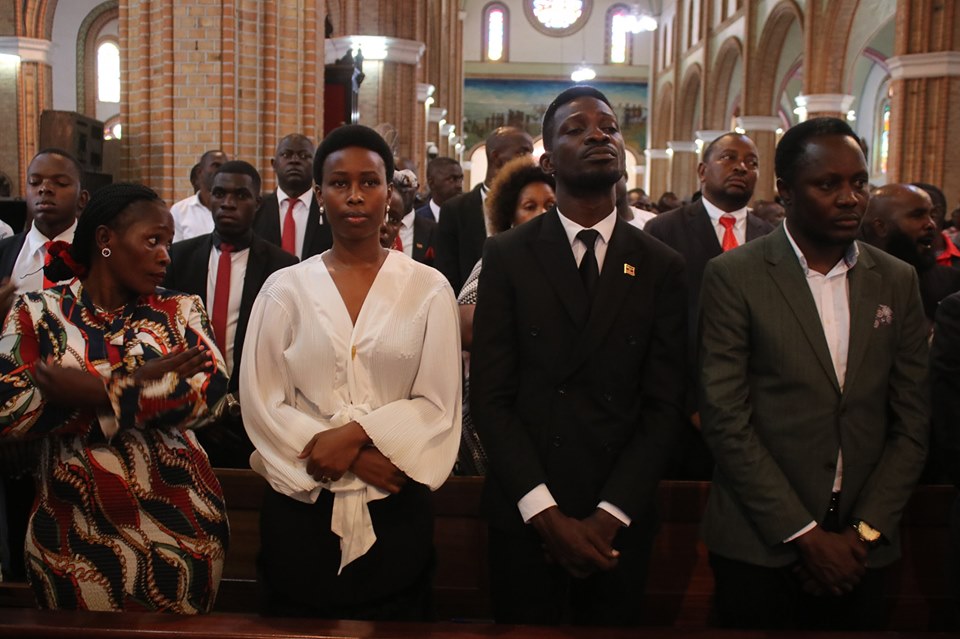 On the relevance of the Celebrity Mass, Bobi Wine expressed his excitement of having attended it for the first time.
"The first time it happened was when our brother Radio had passed on. I did not attend it because I was on a flight to the US for studies. The second one was when fellow celebrities were praying for me (Bobi Wine) following the Arua saga, I did not attend it because I was under military detention," Bobi Wine said.
He added, "The third one was today and it was themed 'God is good'. Indeed God is good for He allowed us to attend today's celebrity mass just to thank Him for allowing us to be alive today despite all the challenges."