Presidential hopeful, Hon Robert Kyagulanyi aka Bobi Wine has blamed the opposition for the loss in Hoima Woman Member of Parliament by-election. According to Bobi Wine, the united forces of change gathered their limited resources and put up a spirited fight.
Firstly, Bobi Wine says some elements in the opposition invisibly played a role in upsetting Asinansi Nyakato's long walk to the 10th parliament. He claims that his movement People Power joined Nyakato who is FDC simply because their (People Power) struggle is for a better Uganda above anything else.
"It defeated all logic to see some leaders, apparently in the opposition, do everything to frustrate comrade Nyakato's victory simply because she embraced and identified with People Power," Bobi Wine reveals.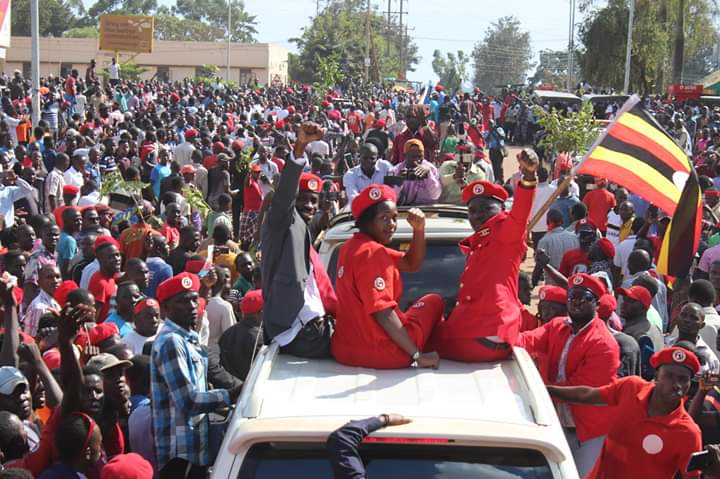 Bobi Wine argues that the opposition must immediately decide on putting the interests of the people of Uganda above their personal or party interests.
He says such challenges must be solved before the anticipated political changer general elections in 2021. He however, adds that the experienced hurdles are effectively preparing them for the future.
"The most important thing is to pick lessons. These lessons are indeed invaluable as we prepare for the final onslaught come 2021," he vows.