Tax collectors Uganda Revenue Authority (URA) played a charity match yesterday October 4 against taxpayers at Legends Grounds in Lugogo.
The proceeds of the match will go to buying a speed boat for Bwama Primary school in Lake Bunyonyi.
Currently, children from Bwama Primary School use a canoe to plough through the waters of the deepest lake in Africa in order to get to school. In the process, some children have drowned in the lake and lost their lives in the recent past.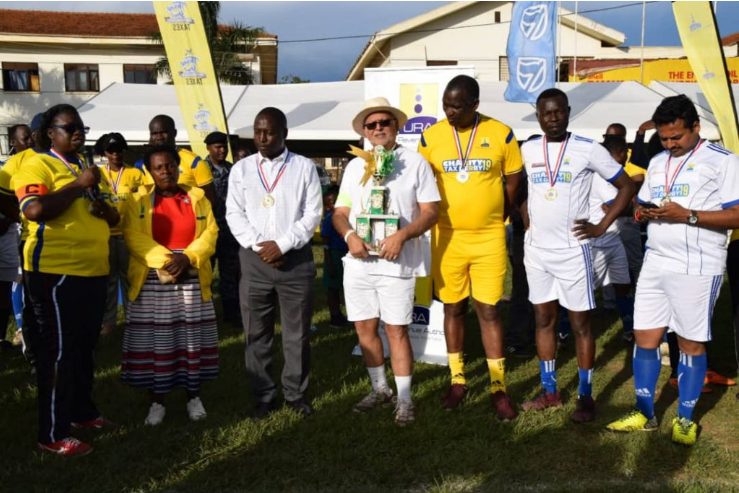 URA are not only good at spotting tax defaulters, but also spotting where there is need and lend a hand through their corporate social responsibility program.
It is because of this that they organized a Tax Derby football match to collect money that will fund this cause and make the children of this area get to school faster, and safely.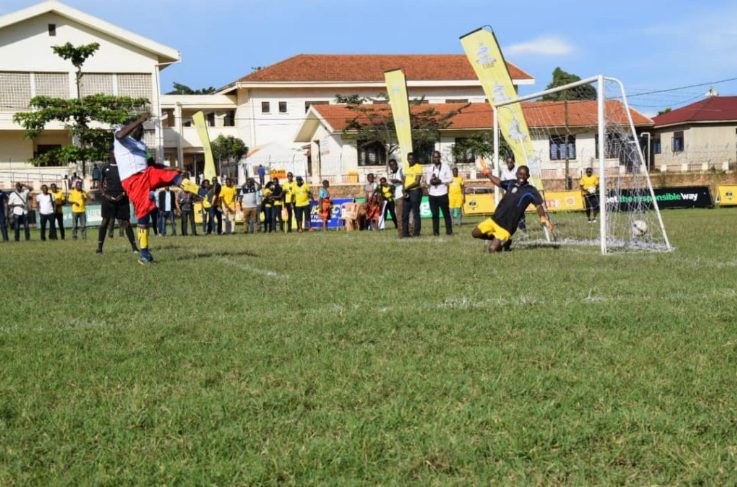 Tycoon Dr Sudhir Ruparelia, one of the biggest taxpayers in the country was the captain of the taxpayers' team whereas URA Commissioner General Dorothy Akol captained the URA team, and played in goal.
The match ended in a goalless stalemate in normal play and went to penalties where Mark Ssali, the Head of Corporate Communications at Uganda National Roads Authority (UNRA) scored the winner to grant a 1 – 0 victory to the Taxpayers.
The taxpayers won but the real winners are the Bwama Primary School children.