Comedian Patrick Salvador is yet again into fresh troubles following his reaction on Sheikh Nuhu Muzaata's comments about Eddy Kenzo during Rema's Kukyala ceremony.
'What an ASS this Muzaata man is, this is totally unacceptable. Take heart my brother Kenzo, you are favoured by God. This too shall pass," Salvado reacted on his Facebook page.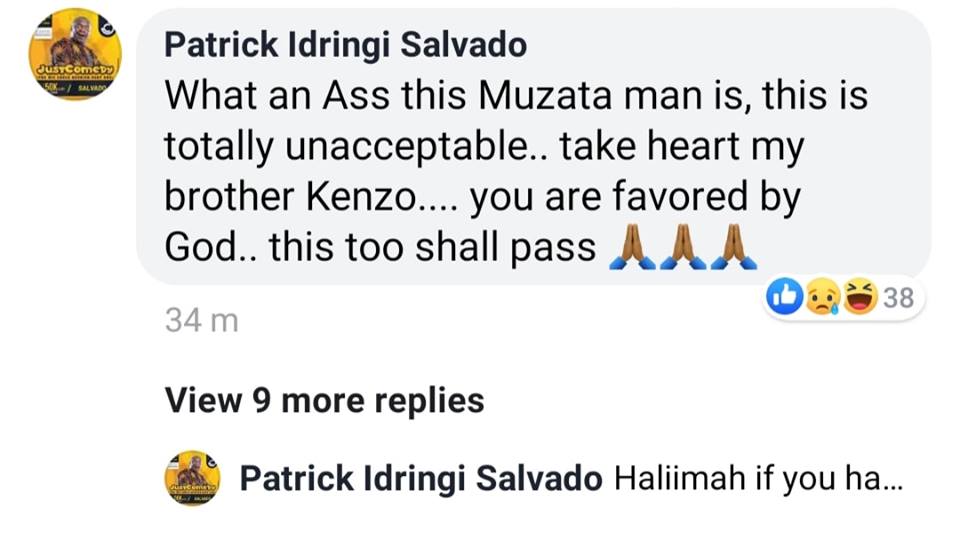 Local blogger, Ashburg Katto through his known blog has criticized Salvado's insulting reaction saying it was totally uncalled for especially when a person who was referred to Kenzo handled the issue with respect.
"Did you see Kenzo throwing any similar insult to Muzaata?" Ashburg said.
Ashburg furiously demanded Salvado to apologize to Muzaata in 48 hours or else 'ogenda kukomererwa,' words that loosely translate as 'he will be crucified.'
Last week, Salvado was in another social media storm after a clip of him using the word "genocide" in his stand-up comedy went viral. However, he came out and defended himself, saying that his joke was misinterpreted.