Chicken is bae. You'll excuse us for calling very food bae we are just big time foodies. We love chicken, and we want to help you prepare your own finger-licking chicken at home and save on what would spend on that KFC or Chicken tonight. Call this HFC (Home Fried Chicken).
Ingredients
Chicken pieces
2 tablespoons of cumin powder
¾ tablespoon of turmeric powder
¾ tablespoon of paprika powder
Black pepper (optional)
1 tablespoon of tomato paste (optional)
1 sliced onion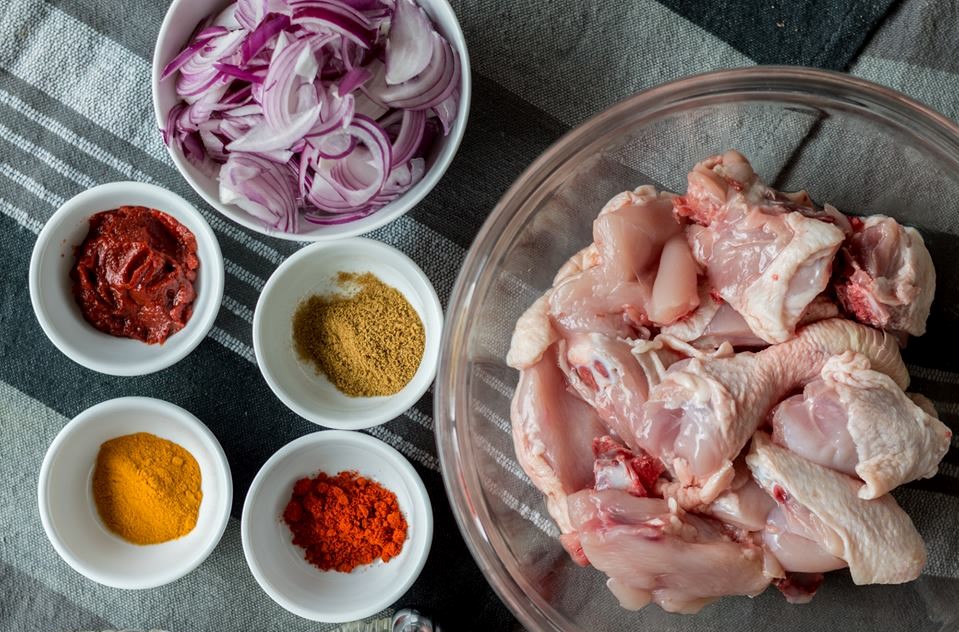 Step 1: Thoroughly wash the chicken and place it in a bowl. Sprinkle Cumin on to the chicken, it will give the chicken flavour.
Step 2: Add turmeric to the chicken, it will give it a yellow tint and a unique flavour. However, be careful not to add a lot.
Step 3: Add paprika to the chicken, it lends it redness and gives it a unique smoky flavour.
Step 4: Add black pepper, and if you don't have most of the ingredients above you can use curry powder.
Step 6: Wash your hands and mix well until the chicken is coated with each spice.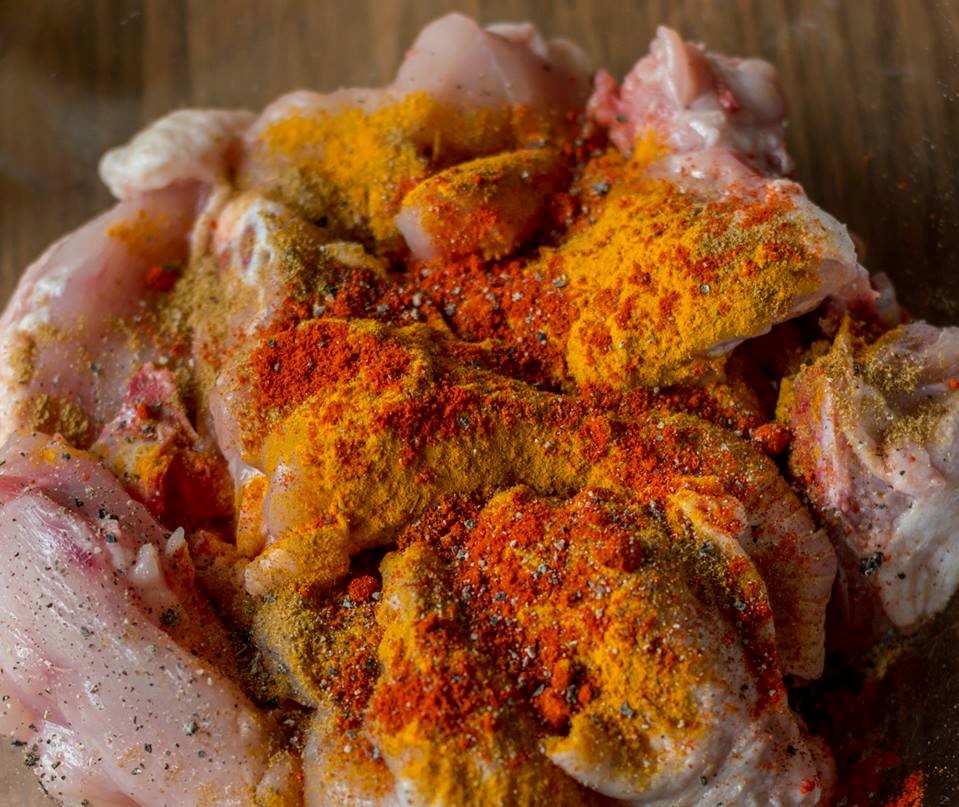 Step 7: Put your pan on fire and add little oil.
Step 8: When the cooking oil is ready, add the chicken. Make sure the pan is big enough to accommodate every piece of chicken to touch the surface of the pot.
Step 9: When the first side is brown, turn the pieces to brown on the other side and add your sliced onions. Stir to allow the onions to cook.
Step 10: Add salt and stir, then add a little tomato paste or tomatoes to get a deep brown colour.
Step 11: Add little water to remove any brown stuck on the pot.
Step 12: Cover the chicken and give it three minutes to cook.
Serve with rice or mashed potatoes.