Kickboxing Champion Moses Golola, the man who allegedly kicked River Nile out of Uganda kick-started his acting career in February this year in when he was cast in a story about pretty much himself titled, Life of a Champion.
Based mostly on true events, Life of a Champion is set to premiere at Century Cinemax, Acacia Mall on Friday November 1, 2019.
Ugandans are already in much anticipation for the movie, as they await to see whether Golola's debut on the big screen lives up to the hype he has created around himself as a man of so many trades, a man that can do literally anything, including tearing out his opponents' pages from Facebook.
Life of a Champion centers on Golola himself, as he retreats to the cold district of Kabale near the deepest lake in Africa, Bunyonyi to prepare himself for arguably the biggest fight of his life against a gang of four ruthless fighters.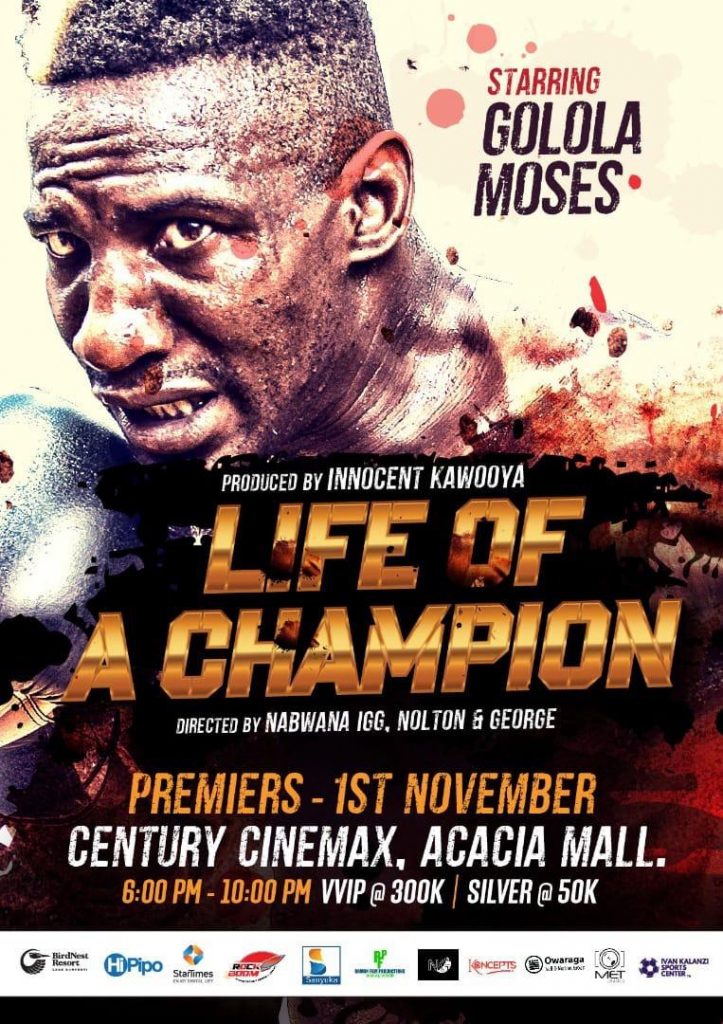 Unlike his past preparations where Golola eats everything that crosses his face including jerrycans of porridge in preparation to his fights, Golola fasts and prays this time around as he trains for a full three months.
Golola's story gets intertwined with a gorgeous Rwandan refugee woman who comes to the bulking kick-boxer and requests him to help her take revenge against her heartbreakers. As a man of so many trades, Golola teaches her that revenge is not all there is, and so teaches her another way that dramatically changes their life.
Straight outta Wakaliwood, Life of a Champion is produced by HiPipo CEO Innocent Kawooya, and co-directed by Richard Nolton Ssekiwunga and George William Ssevubya from Nolton and George (NG) Films, and Nabwana IGG.
With Golola's humour and Wakaliwood's hilarious production ensemble, Life of a Champion promises the audience to crack a rib or two, or even three come November 1. Tickets to the screening at Century Cinemax go for Shs50,000 for silver and Shs300,000 for VVIP and after that, it will be available for streaming on the video on demand service on Vimeo, starting at $4.99 (about Shs18,000).