Police in Moyo is investigating a case they have classified as attempted murder where one of their own; Assistant Superintendent of Police (ASP) Natukunda Ian was shot by a South Sudanese refugee only identified as Abubakari.
Police say that the incident happened today evening at around 7:30 pm in Obongi district after Abubakari grabbed a gun from a female officer who was guarding the Palorinya Base Camp.
In a report made by the Police Public Relations Officer (PRO) in the West Nile/North West Nile region SP Angucia Josephine, Natukunda got shot in the chest in the process of trying to disarm Abubakari who had started conducting himself violently.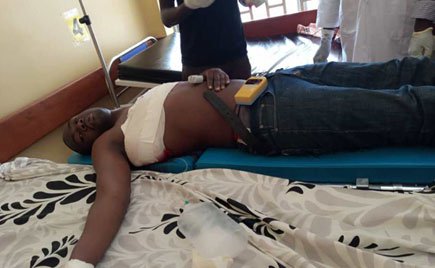 Police also said that Abubakari also got injured in the process and both victims were rushed to Moyo Hospital for treatment, although Natukunda has since been airlifted to Kampala to get better treatment.
Police are yet to ascertain what Abubakari's motive behind his actions were, hence the continued investigations in the matter.