Huawei Technologies introduced an ICT competition for University students dubbed 'Huawei 2019-2020 Global ICT competition' under the theme 'Connection, Glory, Future' with the aim of providing a platform for global ICT talents to compete and communicate, promote high-quality ICT talent development, and drive the growth of a robust and sustainable ICT talent ecosystem.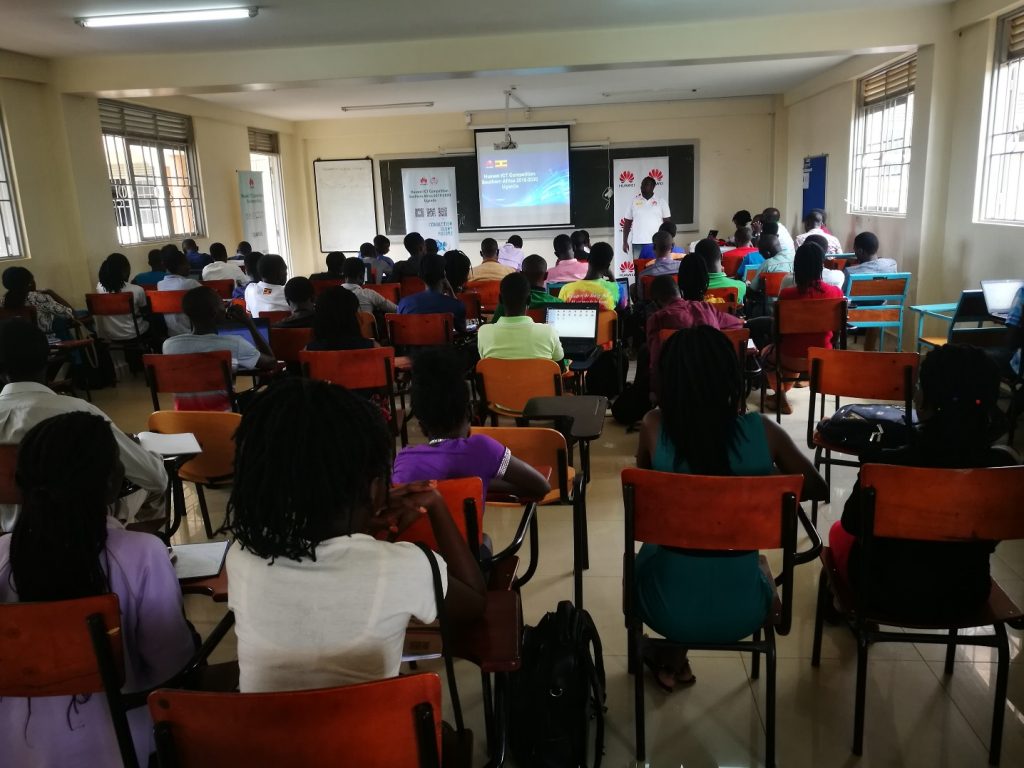 Huawei made presentations about the competition to students in Makerere, Kyambogo, Mbarara University of Science and Technology, Nkozi, Mbarara, Kabale, Lira, Gulu, Muni, UCU and MUBS and over 1000 students offering different disciplines in ICT have turned up to register for the competition.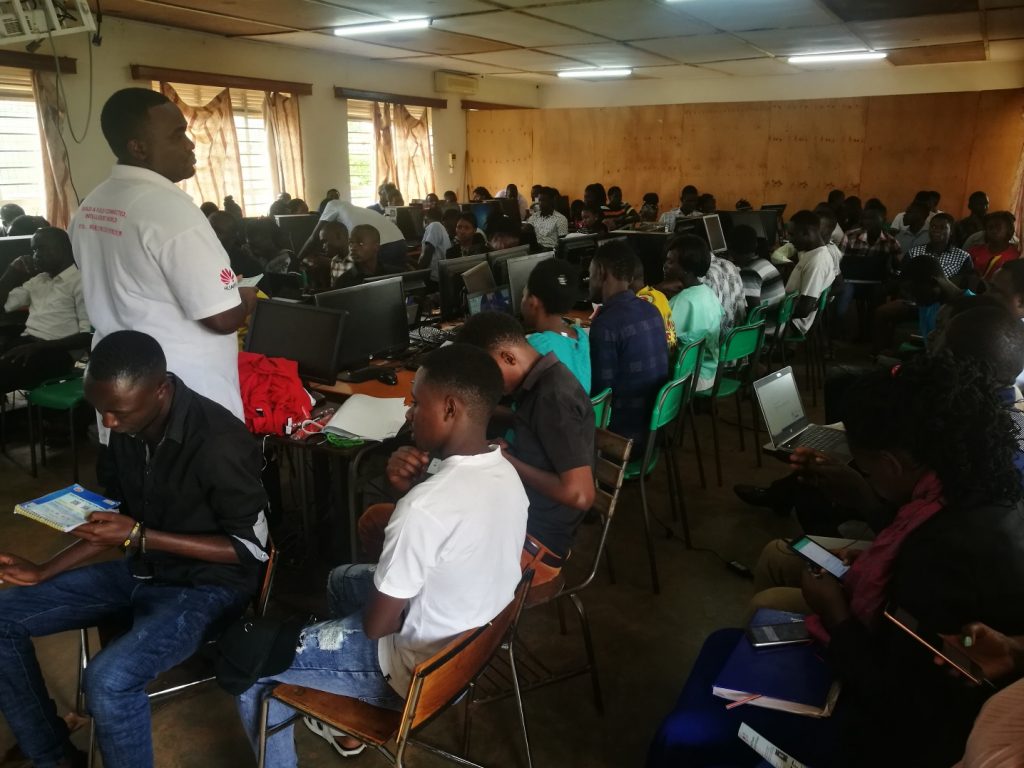 The registered students are expected to access learning material free of charge on the Huawei online learning platform in the various courses such as Network and Cloud track. The network track consists of Router & Switch, Security and Wireless LAN while Cloud track consists of Artificial intelligence, Big Data, Cloud Computing and Storage.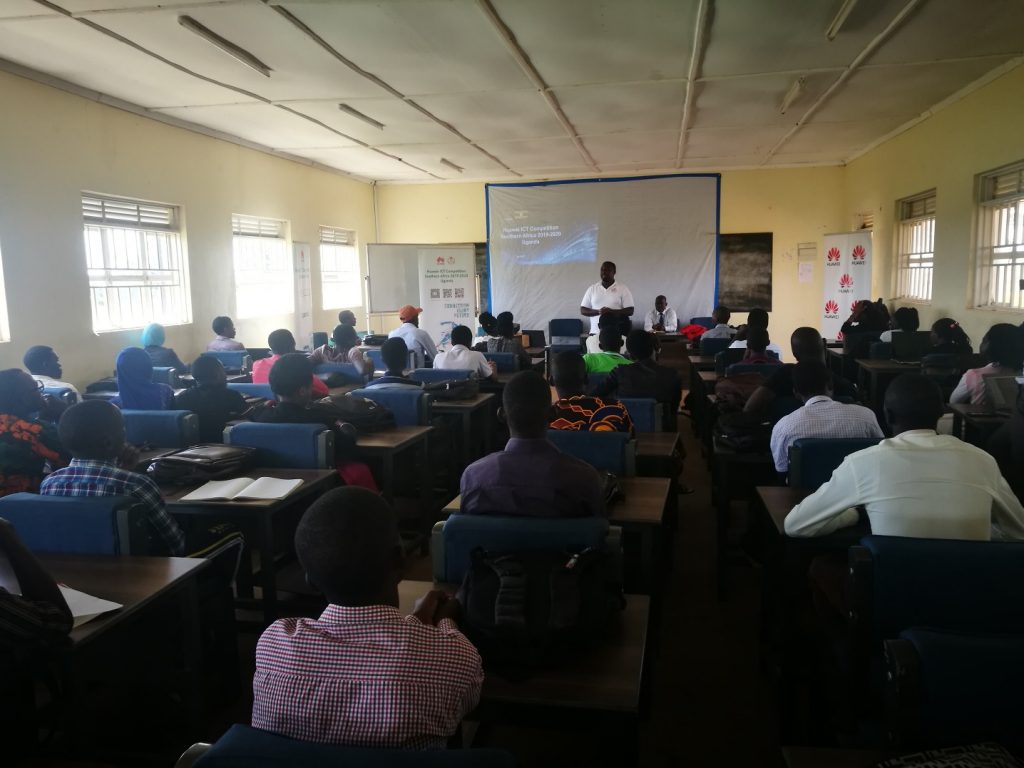 These students are expected to study and do exams prepared for them at preliminary level, national level, regional level on the African continent and global level.
"The top students with the required pass mark after the various stages of the competition shall be awarded internship and job opportunities, professional Huawei certification recognition, gift devices and trips to South Africa and China for the regional and global competition respectively." Wu Suqi, the coordinator of the Huawei ICT Academy stated.
She added that this is a platform for Ugandan I.T students to obtain professional acknowledgment from the ICT industry through the Huawei Certification.