Events promoter Balaam Barugahare is arguably one of the biggest events promoters in the country through his Balaam Marketing and Promotions Agency.
Balaam has revealed that he has been on the list of top 1000 taxpayers in Uganda for three years running, and he has gone ahead to say that in the month of September alone, his tax assignment is to the tune of Shs229 million.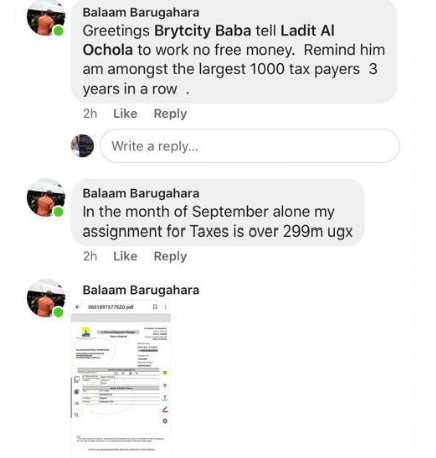 The revelation came as a result of one Facebook user going by the name of Ladit Al Ochola who accused Balaam and friends close to the President of 'eating' taxpayers' money. Balaam replied with with a photo of his tax receipts from URA and advised Ladit to work hard as there is nothing like free money.
With the very many multi-million events Balaam organises every year, you cannot dispute the fact that Uganda Revenue Authority (URA) looks at him with googly eyes and drooling over his income.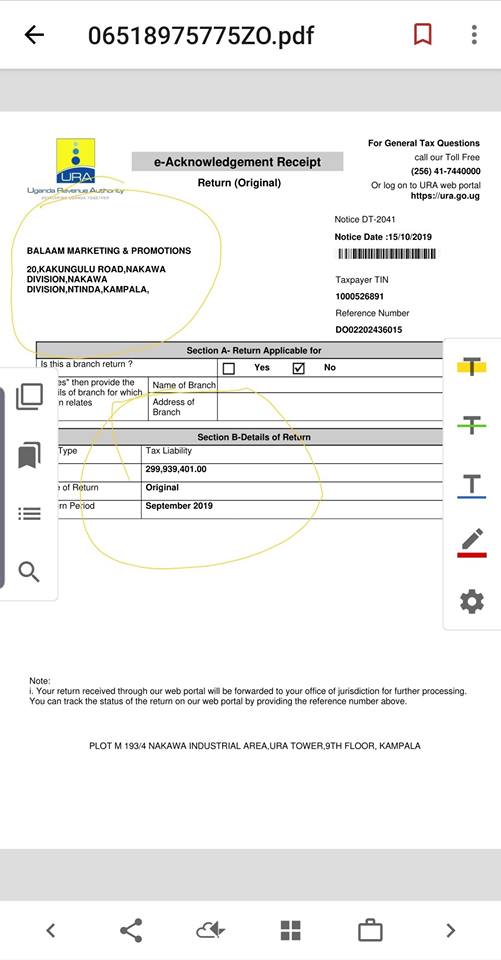 Balaam is one of the first Bazukulu and he publicly confesses his connections with the higher power but that does not stop him from paying his taxes, and it is because of this that he has consistently been in the good books of URA, making the list of top 1000 taxpayers in the country.