The Buzz Teeniez Awards (BTA) have always been an event of firsts and this year it will not be any different as nominations are already out or the December 7 ceremony.
For the first time ever, the majority of the nominees have never won a BTA before; Fresh Kid, John Blaq, Carole Kasita, Daddy Andre, Grenade, VIP Jemo and producer T.O.N are all new to this event and are leading on nominations.
John Blaq is nominated seven times, one more than Fik Fameica who has six nominations. Daddy Andre has four nominations and this is testimony to his tenacity this year in writing, singing and producing hit songs.
Fresh Kid throws a very interesting dynamic to the fight for the Teens Artist of the year. The juvenile rapper broke onto the scene at the start of the year and backed up the hype with two songs 'Banteeka' and 'Bambi.'
The Event venue is another first happening at the MTN Warehouse, Former BAT (Next to Internal Affairs Ministry).
BUZZ TEENIEZ AWARDS NOMINATION LIST 2019
SCHOOL CATEGORY
1. Teeniez Male Sports Team
St Mary's Kitende (Football Team)
Buddo Secondary School (Basketball Team)
Standard High School Zana (Volleyball team)
St Mary's College Kisubi (Rugby Team)
2. Teeniez Female Sports Team
Kawempe Muslim (Football Team)
Kakungulu Memorial (Hockey Team)
Kinaawa High School (Volleyball Team)
St Noa Girls (Basketball Team)
3. Teeniez Male Sports Personality
Edrine Opaala Mukisa – Jinja SS
Allan Okello – Kibuli SS
Peter Chenge – Buddo SS
Peter Tebuni – Namilyango College
4. Teeniez Female Sports Personality
Nalukenge Juliet – Kawempe Muslim SS
Resty Kobusobozi – St Noa Girls School
Sandra Nambirige – St Mary's Kitende
Possible Naluyima St Noa Girls School
ENTERTAINMENT CATEGORY
Teeniez Artiste of the Year
John Blaq
Fresh Kid
Sheebah
Vinka
Daddy Andre
Teeniez Male Artiste
Fresh Kid
Daddy Andre
Fik Fameica
John Blaq
Grenade
Teeniez Female Artiste
Karole Kasita
Spice Diana
Sheebah
Vinka
Teeniez Song Writer
Daddy Andre
A Pass
Yese Oman Rafiki
John Blaq
Teeniez Top Hood Rapper
Recho Ray
Fefe Bussi
Big Trill
Fik Fameica
Teeniez Breakthrough Artiste
Karole Kasita
Fresh Kid
John Blaq
Grenade
Teeniez Dancehall Artiste/group
Beenie Gunter
Karole Kasita
Cindy
John Blaq
Teeniez Hottest Song of the Year
Do Dat – John Blaq
Omu Bwati – Fik Fameica Ft Patoranking
Parte after Parte – Big Trill
• Wire Wire – Bebe Cool
• Gutujja – B2C & Rema
Teeniez Hottest Video
Easy – Bebe Cool
Omu Bwati – Fik Fameica
Wire wire – Bebe Cool
Love Yo – Fefe Bussi
Teeniez Hottest Collabo
Omu Bwati – Fik Fameica Ft Patoranking
Gutujja – B2C & Rema
Don't Stop – John Blaq & Daddy Andre
Omusheshe – Spice Diana & Ray G
Teeniez Hip Hop Song
Bambi – Fresh Kid
Parte after Parte – Big Trill
Kampala – Takoma Crysto Panda Ft Mun G
Koyi Koyi Remix – Feffe Bussi & GNL
Teeniez Dancehall Song
Yaka – Karole Kasita
Omu Bwati – Fik Fameica Ft Patoranking
Copy Cat – Cindy
Sima – VIP Jemo
Sikikukweeka – Daddy Andrey
Teeniez Gospel Song
Ponya – Levixone
Meme – Yange Pr Wilson Bugeme
Anvirideyo – Grace Nakimera
Chikibombe – Levixone
Teeniez Hottest Radio Station
X FM
Galaxy FM
Next Radio
Capital FM
Teeniez Hottest Radio Program
Countdown By Dj Bush Baby – Next Radio
Evening Rush – Galaxy FM
The X-ZIT – X FM
Top 7 Count Down – Galaxy FM
Teeniez TV Station
NTV
URBAN TV
Magic One HD
NBS
Teeniez Hottest TV Personality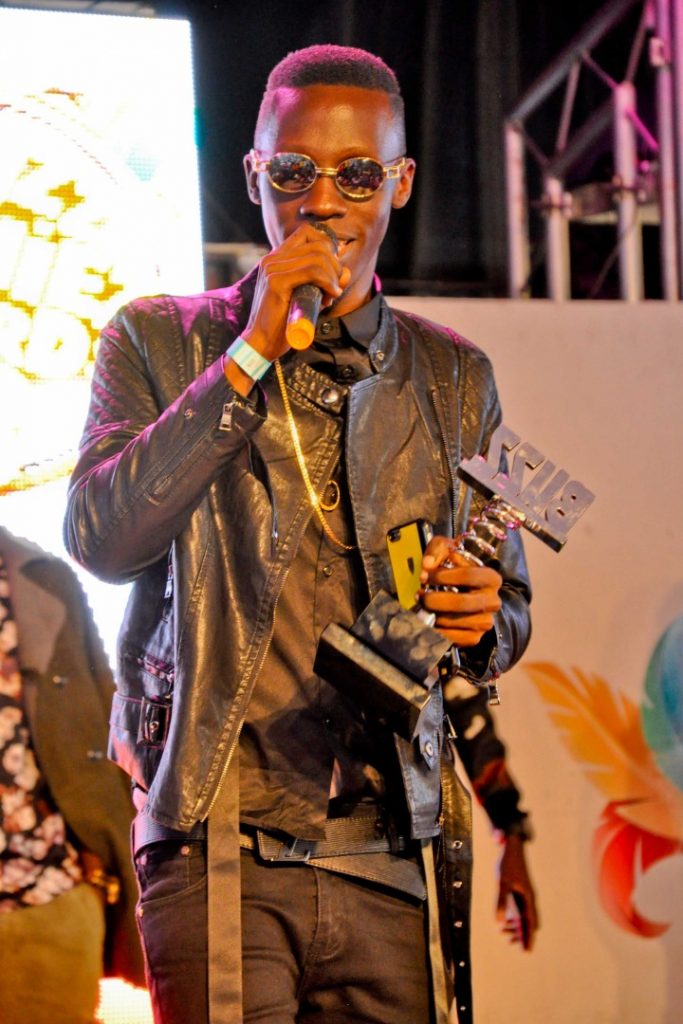 Mr Mosh – Spark TV
Douglas Lwanga – NBS
Crysto Panda – NTV
Zahara Toto – NBS
Teeniez TV Show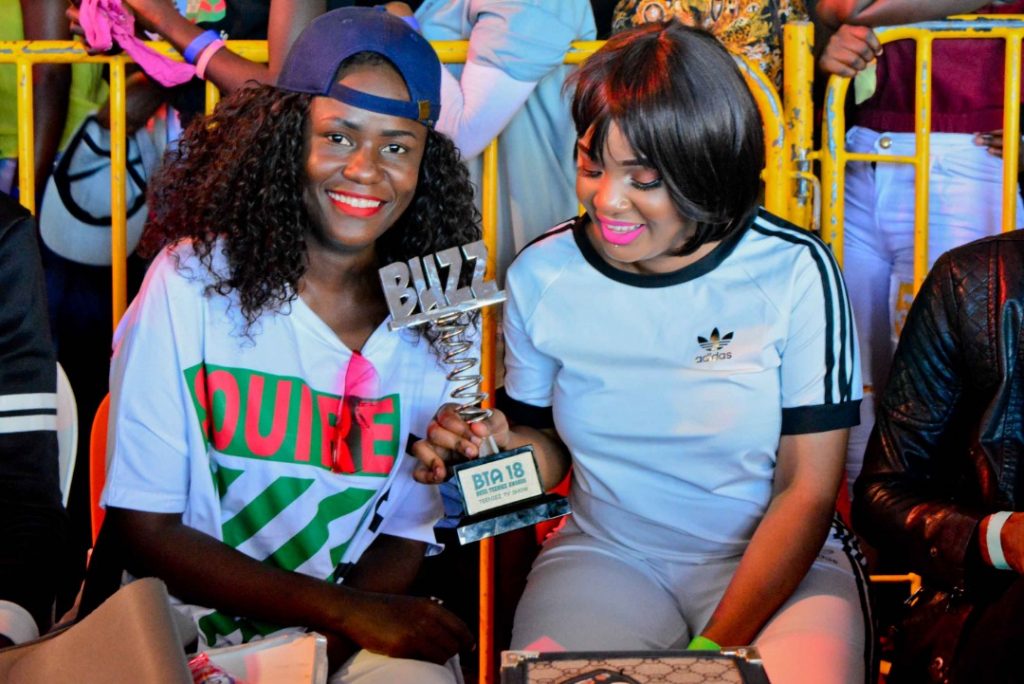 The Beat – NTV
After 5 – NBS
T Nation – NTV
Uncut – NBS
Teeniez Celebrity Stylist
Sam Kikumba
Mavo Kampala
Q Senior
Abryanz
Teeniez Hottest DJ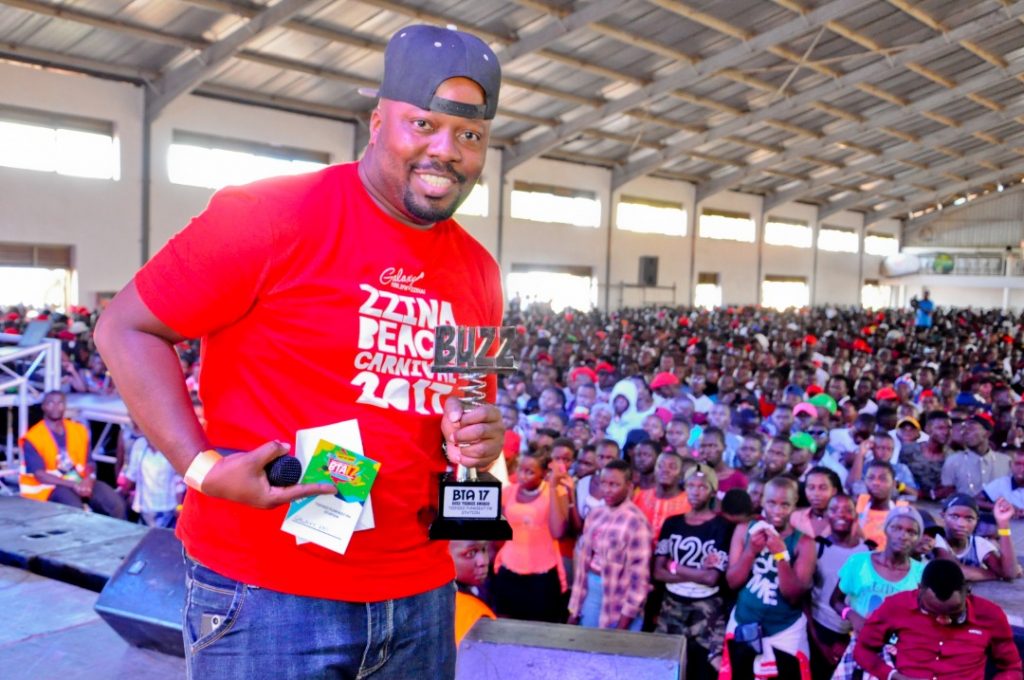 DJ Ali Breezy
DJ Slick Stuart & DJ Roja
DJ Mercy
Dj Nimrod
Teeniez Beat Maker
T.O.N
Daddy Andre
Artin Pro
Nessim
Teeniez Social Media Personality
Sesa Bat
Zari Hassan
A Pass
Martha Kay
Teeniez Funniest Comedian
Mariachi
Madrat and Chiko
Maulana & Reign
Patrick Salvador