Despite creating the impression that he was ready and willing to attend his babymama Rema Namakula's introduction ceremony with Dr Hamza Ssebunya, it is finally clear that Eddy Kenzo will not be gracing the event scheduled to take place tomorrow at Rema's parents' home in Nabbingo.
This was after the bikyuuka singer updated his fans on social media earlier today that he has left for Dubai. However, we are not sure whether Kenzo has gone for a music show or just for a holiday trip that will help him stay away from the anticipated social media trolls when the function takes place.
The singer posted a photo of himself on board and captioned it with an inspirational message saying, "Almighty. Grant victory to the oppressed wherever they are. Those who have been driven out of their homes or wronged in any way. Grant ease to those who are struggling. Strengthen the weak and downtrodden. You know best who they are and where they are! Every one of them. Aameen. ‬Off to Dubai."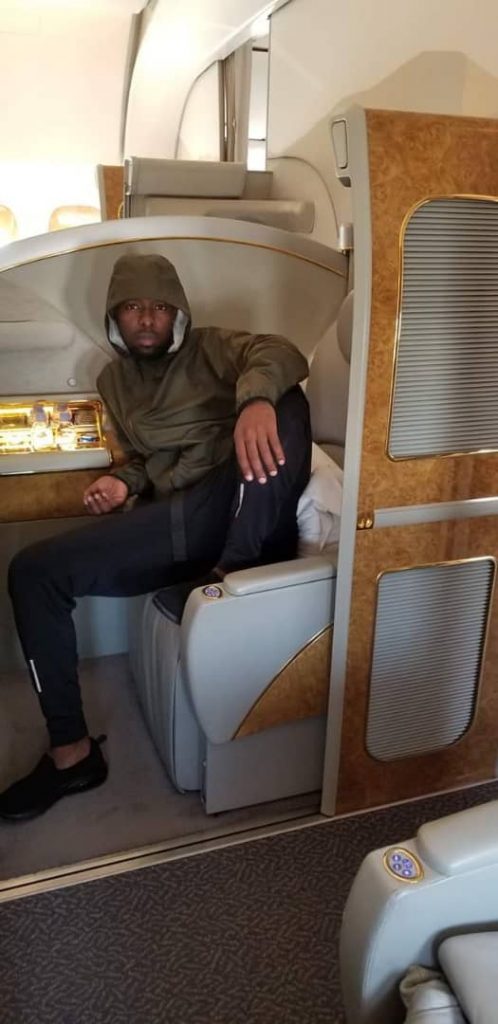 It should be recalled that even during Rema's Kukyala that happened last month, Kenzo was not in the country as he was busy performing in USA and Colombia.