Earlier today, we informed you about how unknown people had broken into Forum for Democratic Change (FDC) offices and made away with computers, files and many other items.
The new development indicates that Police sniffer dogs that were brought on the scene in Najjanankumbi have pinned the office's security guard, Dunstan Ojuka.
The sniffer dogs led police to Ojuka's rental unit where they found suspected stolen computers and other items. The Security Officer is currently detained at Najjanankumbi Police Station to assist with further investigations.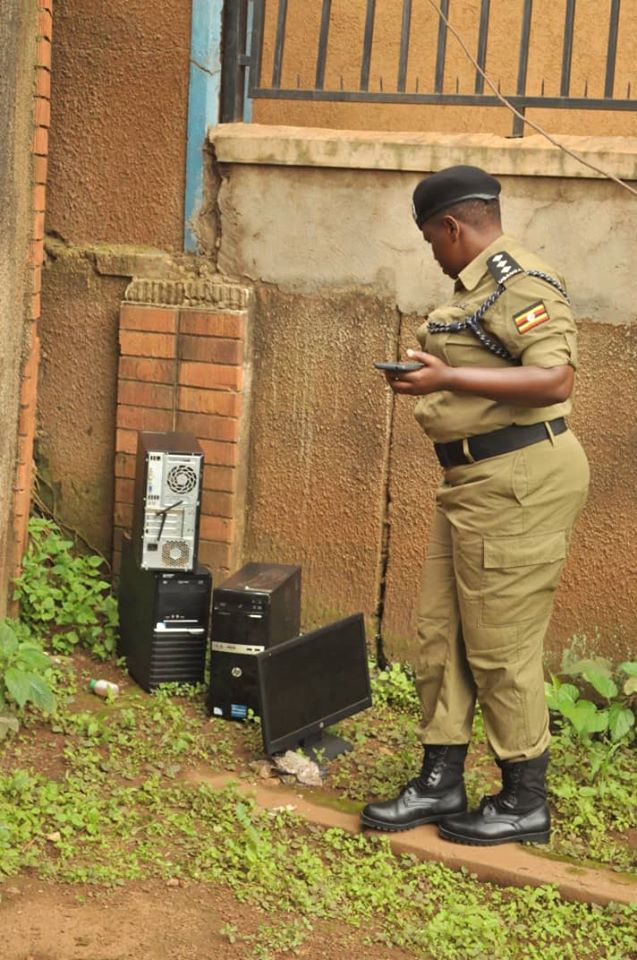 However, Police is yet to come up with an official statement about the matter.
FDC earlier said that the incident affected their office of Electoral Commission.
"They attempted to break into the office of the Secretary General, successfully broke the padlocks but failed to enter as the internal lock failed to open," reads part of the FDC statement.
The party revealed that the Office of the Electoral Commission was fully broken into, a few documents and four computer sets taken.