Last week on Thursday, singer Rema introduced her now-husband Dr Hamzah Ssebunya to her parents in Nabbingo in a ceremony that was nothing but glamorous. Everything from the choice of outfits to food, lighting, and the cake to the marvellous decor was just mid-blowing.
The event looked money written all over it and it truly fit into what was said to be a budget of a whooping Shs700 million that had contributions from friends and families of both parties.
The outfits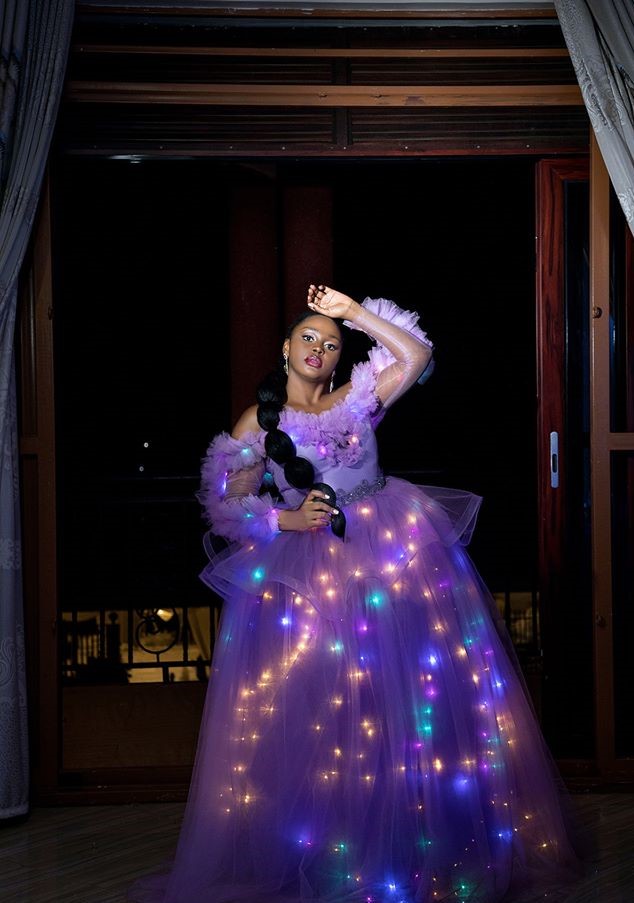 Of the Shs700 million, over Shs200 million was spent on the outfits the couple and their entourage wore and changed into on the fateful day. It should be noted that they changed outfits four times and looked great every time they came out.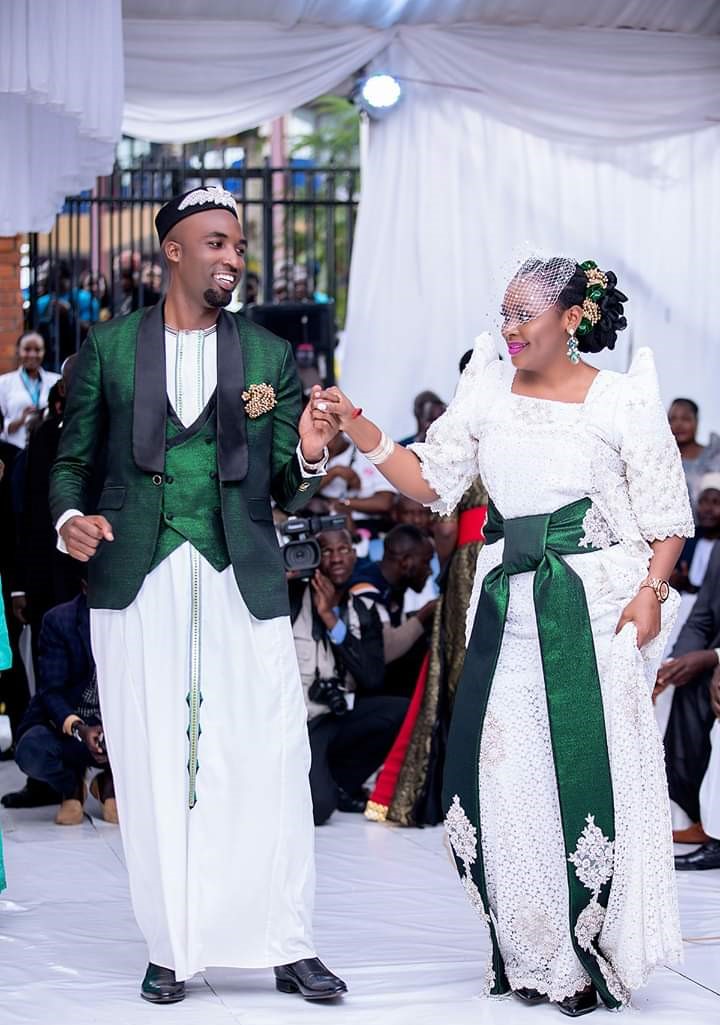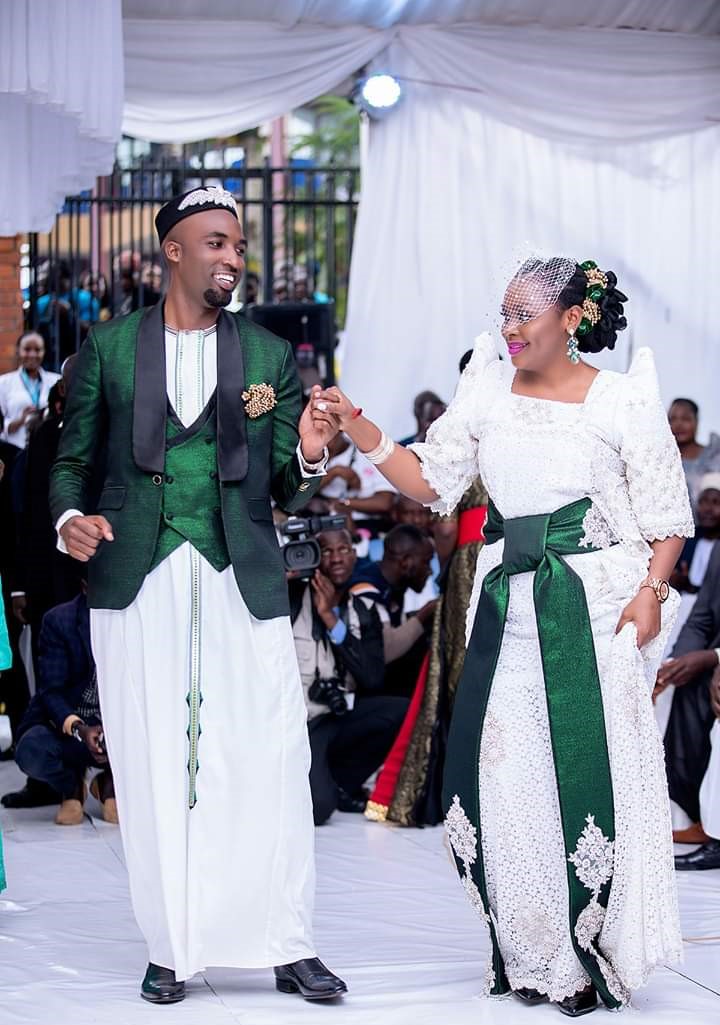 According to the official designer of the bride and groom Patience Kentalo from Talo Couture Collections, the entire process of designing their clients took over six months.
The outfits designed were used on three occasions; during the first visit to Rema's Ssenga, the newly introduced 'Introduction Shower' and during the final introduction ceremony, altogether costing a whooping shs200 million!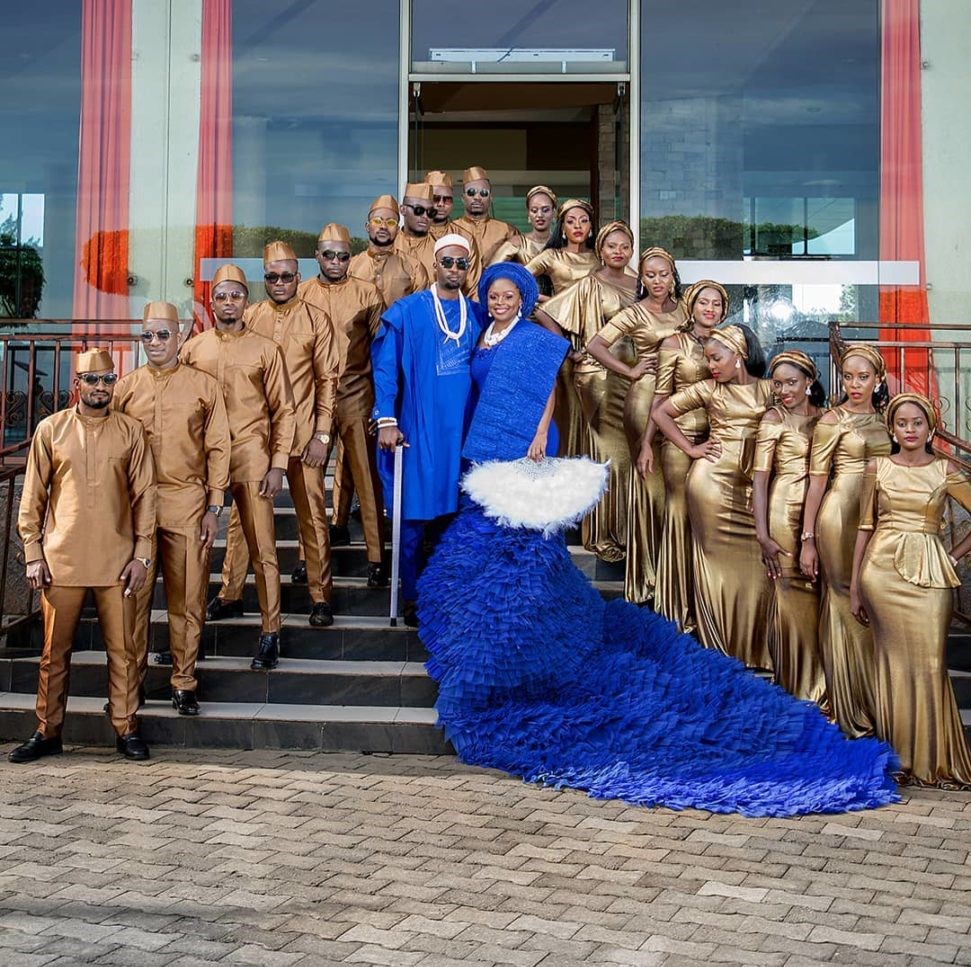 In case you are wondering how mere pieces of cloth cost that much, let me break it down for you: A contingent of five designers led by Kentalo had to travel to countries like Turkey, Italy, The U.S., and Pakistan to look for the material that will be used in their designs.
Rema's LED Light up Princess Dress cost between Shs1.7 to Shs3.6 million but the lights alone cost Shs12 million to put together.
The food
Although we like to pretend that we care so much about the bride and groom at weddings, the only thing we truly care about is the food. I mean, why lie? Rema knows this, and it is why she probably invested heavily into making sure the food was enough for her over 1500 invited guests, and be as delicious as ever.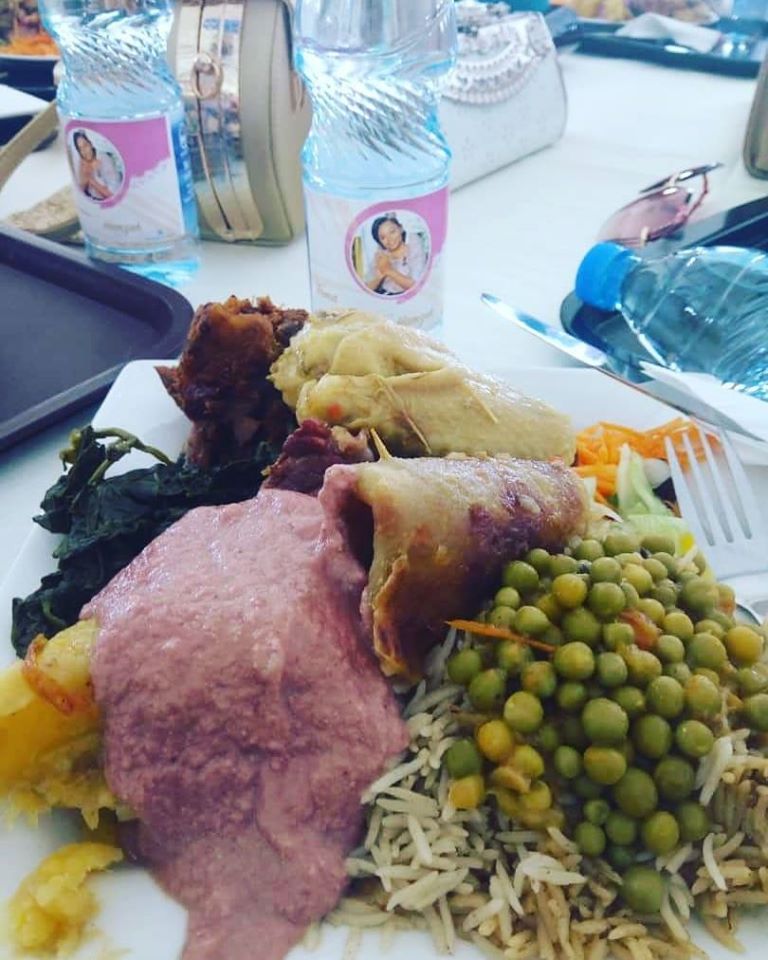 To effect the delicious part, Rema hired the popular 2K restaurant to do all the catering. Now if you walk right into a 2K restaurant branch around town, you will be charged Shs25,000 for a plate of food.
Imagine how much Rema paid for her 1500 guests. As you are doing your imagination, put into consideration that she might have been given a discount because of "buying in bulk."
To accompany the food was soda, mineral water, tea/coffee and juice provided by, again, a juice big house in the name of Dalausi Juice, selling every 20 litres costing Shs250,000. Big brands don't come cheap, at all. Mchomo was also on site.
The decor
The primary reason of decoration on events is to beautify it, and everyone that saw Rema's introduction ceremony be it in photos, video or physically at the venue can honestly say that the decoration was absolutely on point.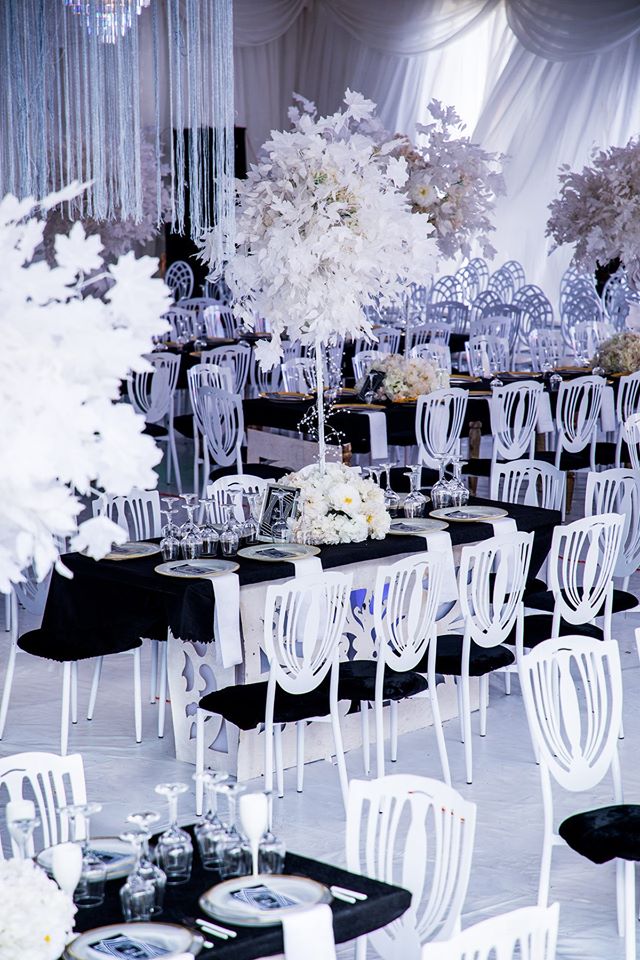 In this day and age, if you want something beautiful, you are going to write a big cheque to whoever you want to provide it. Rema did exactly that as we have been informed that the decoration alone cost Shs50 million.
Chief decorator Irene Nantumbwe from 1608 Niche Designs did a great job using the simplest of colours; black and white and as the old adage goes that once you go balck you can't go wrong, the decoration was wonderful.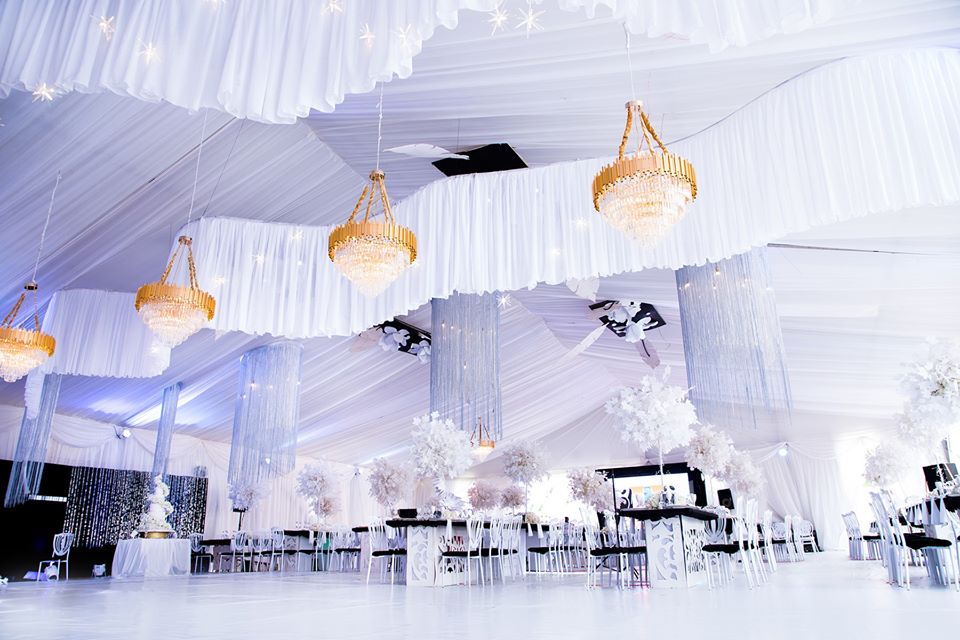 The Shs50 million was used to get chandeliers, 1000-seater tent that cost Shs6 million to hire, two 500-seater tents that cost at least Shs3 million, the fountain, over 700 fashionable shivery chairs east costing Shs7000 to hire and 700 plastic chairs.
Shs5 million was spent on the ceiling, whereas lighting cost Shs2 million.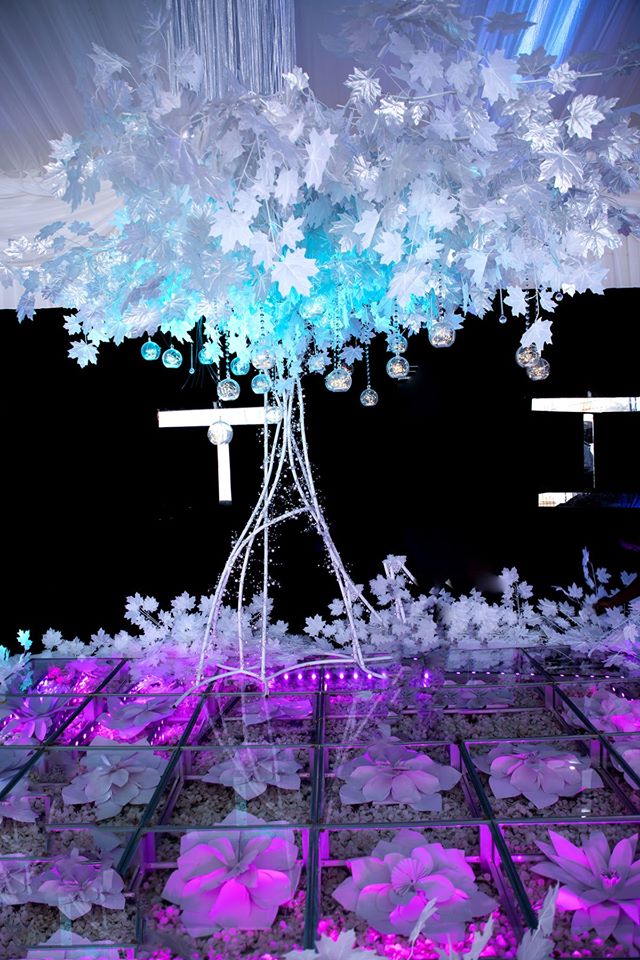 60 Tables, each costing Shs60,000 to hire, flowers, canvas carpet and accompanying decoration items were all high class so as to please the high class guests that had been invited.
The cake was provided as a gift to Rema so that doesn't count. What may also not count is transport to the venue as we suppose that due to the fact that most guests were affluent, they were able to cater for their own transport to Nabbingo.