Following a court ruling that declared DFCU lawyers, Sebalu & Lule Advocates conflicted, hence ineligible to represent the bank against tycoon Sudhir Ruparelia in a multi-billion property row, the bank has appointed new lawyers.
DFCU has now hired the services of Kalenge, Bwanika, Ssawa & Co. Advocates.
"Take notice that we, M/s Kalenge, Bwanika, Ssawa & Co. Advocates have been instructed by the 1st Respondent (DFCU) to represent it in the above proceedings (Meera Investments Ltd vs DFCU Bank Limited and Commissioner Land Registration), in place of M/s Sebalu & Lule Advocates," the new lawyers wrote in a notice received by the High Court yesterday, November 20.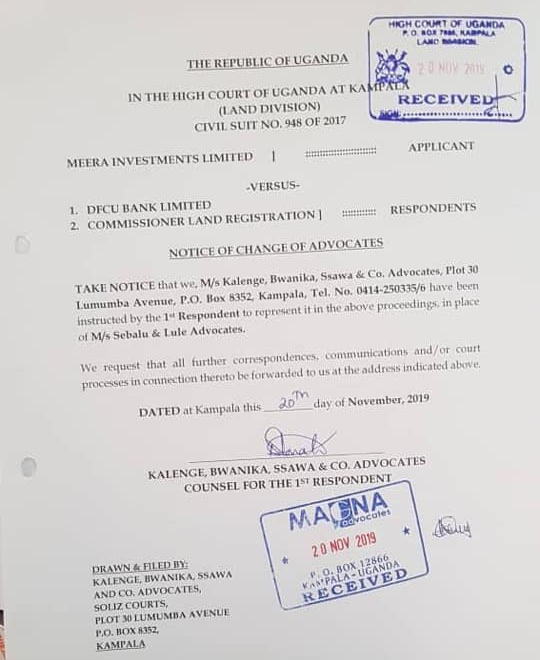 The case arises from a series of events starting with an October 2016 takeover of Crane Bank by Bank of Uganda citing under capitalization. Crane Bank was sold to DFCU in January 2017, in what has been termed by both the Auditor General and Parliament as a transaction that smirked of collusion and possible corruption.
Bank of Uganda went ahead to deliver 48 Meera Enterprises titles that previously housed Sudhir's Crane Bank's countrywide branch network to DFCU.
BoU claimed that these properties belonged to Crane Bank and had been fraudulently transferred to Meera. Court has already pronounced itself on this matter in Sudhir's favour after the tycoon's lawyers based on the Land Act that states that a non-citizen cannot hold freehold property. Crane Bank's majority shareholding was held by White Sapphire Limited a Mauritius based firm and Rasik Kantaria a British citizen, implying that it couldn't legally own the property by law.
Unfortunately for DFCU, by the time court reached this decision, the bank had already transferred the titles to their names. This was on the ill advice of their lawyers Sebalu & Lule who were representing DFCU on the matter before court declared them conflicted. Sudhir also secured victory in the main case where BoU had accused him of siphoning money from his Crane Bank. Court threw out the case because a body in receivership (Crane Bank) cannot sue or be sued.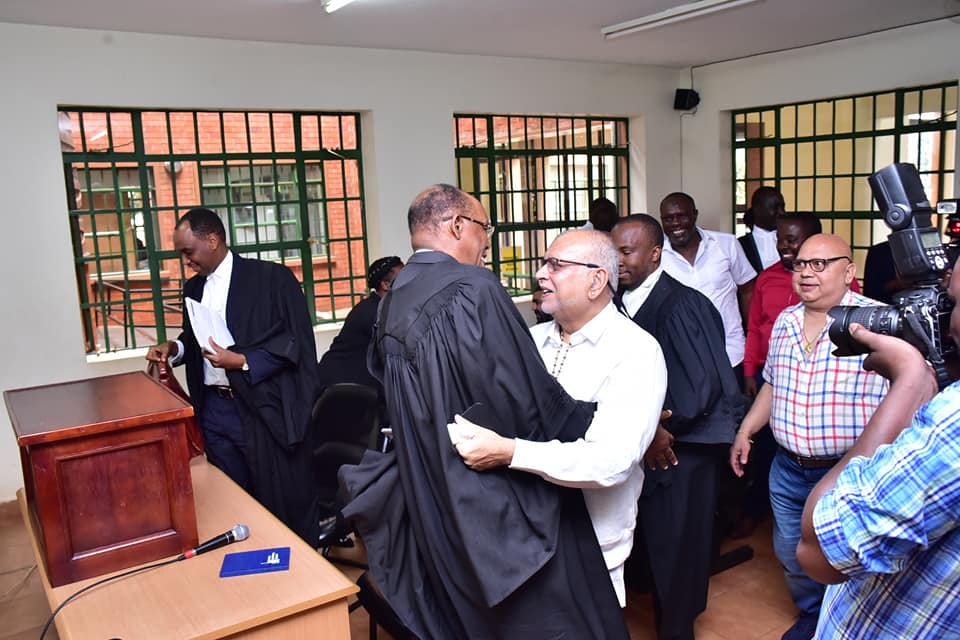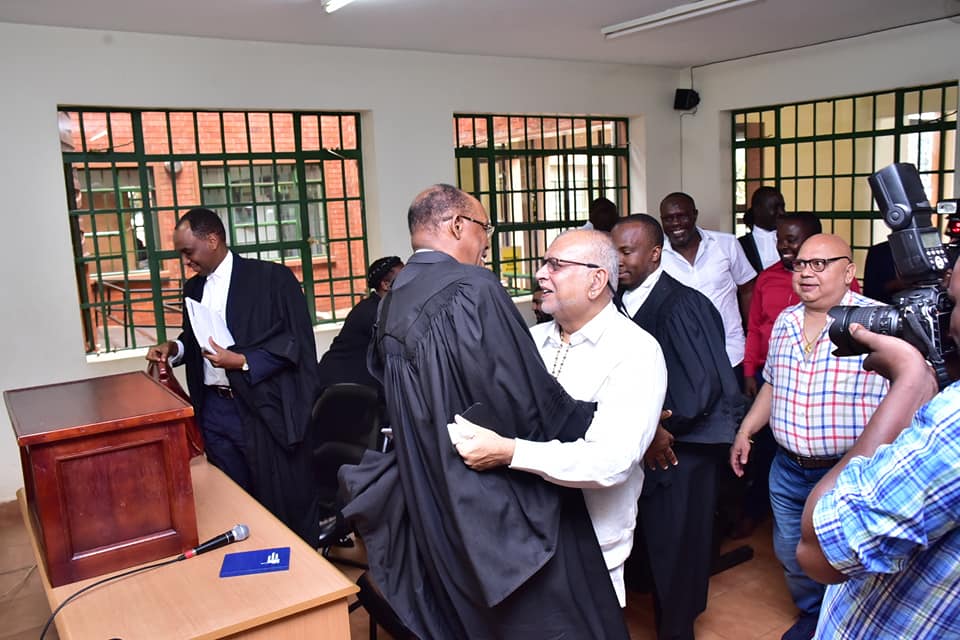 DFCU recently confirmed they are returning the titles of the contested properties to BoU.
"DFCU in a letter dated September 12, 2019 communicated … its decision to exercise its option to rescind its interest in purchasing the 48 properties pursuant to clause 8.7 of the agreement," BoU Stated in its annual report.
However, DFCU wants BoU to pay the net book value of the properties which will cost the tax payer Shs47billion if they have their way. However, they paid only Shs10 billion for the properties!
In the meantime, DFCU is in plans to vacate the properties and they are already looking for alternative locations for their branches.
Meanwhile, even when they have returned the titles. DFCU still have to battle a court case with Sudhir's Meera Investments that is demanding over Shs32 billion plus interest in multiple lawsuits related to failure to pay rental obligations they inherited from Crane Bank and trespass.
DFCU have now hired M/s Kalenge, Bwanika, Ssawa & Co. Advocates in case that will be hard for them to win. In returning the titles of the properties in question to BoU, they have already conceded that they have no claim to them, meaning they are illegal occupants.