All through this week, reports and unconfirmed rumours have been going around that the government of Uganda recently hosted a meeting intended to select a committee that will see the shadowy rebel outfit Rwanda National Congress (RNC).
Government has released a statement that refutes all the said allegations in a statement signed by government Spokesperson Ofwono Opondo.
The statement says that the Ugandan government does not know, host, or deal in any way with RNC, and that this has been already communicated with Rwanda through official channels.
"Uganda does not harbour any intentions or interests in destabilizing the Government of Rwanda," the statement reads in part.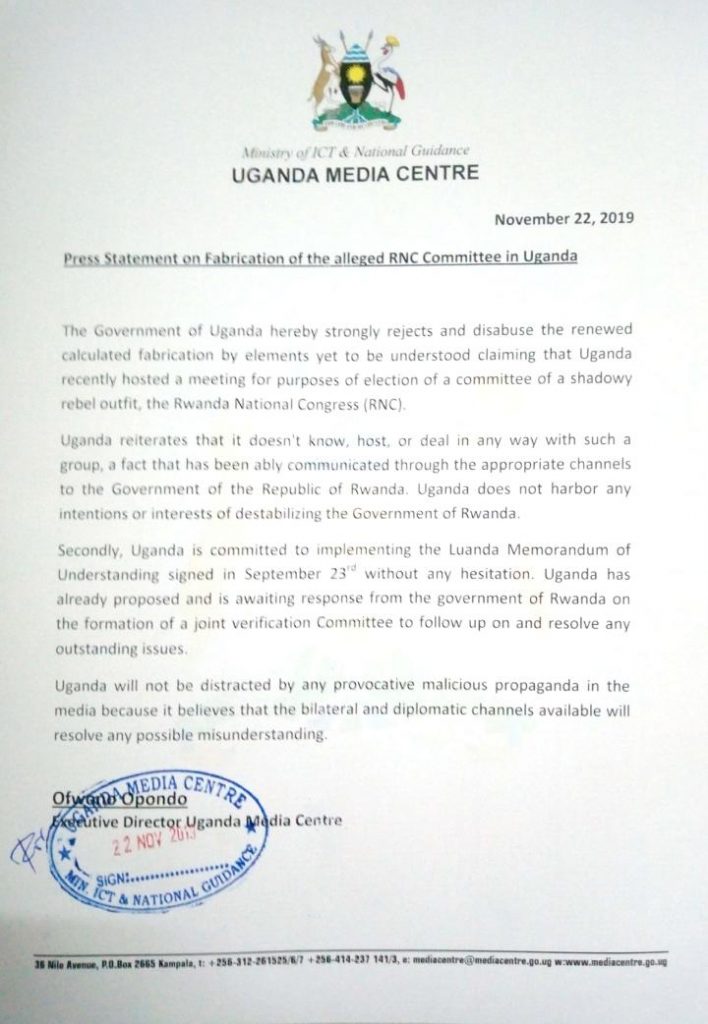 The statement goes ahead to assure the public that Uganda is committed to implement the Memorandum of Understanding signed in Luanda, Angola on the August 21, 2019 that seeks to iron out all the differences in the relationship of the two neighbouring countries.
It should be noted that the tensions between Uganda and Rwanda led to the closure of the main border point at Katuna by the Rwandan government, but the two countries are working towards resolving their misunderstandings.