A few hours ago, news broke out that the Nile Breweries Limited (NBL) website was hacked and the hacker uncovered a beer formula and has since given the company 24 hours to produce the beer, or risk having their formula released to the public.
"This is message to Nile Breweries. I have gone through your servers and discovered that you have been sitting on a beer formula, so here's my demand, produce this immediately or the formula goes public," the hooded hacker says.
However, a source that has asked to stay anonymous has said that the hacking is a hoax, and that it is an inside job orchestrated by the ICT department with support from top management of the company intended to bring the company attention prior to the launch of a new beer brand or campaign.
"It is a PR stunt as they garner some attention to launch either a campaign or a new brand of beer," the source said.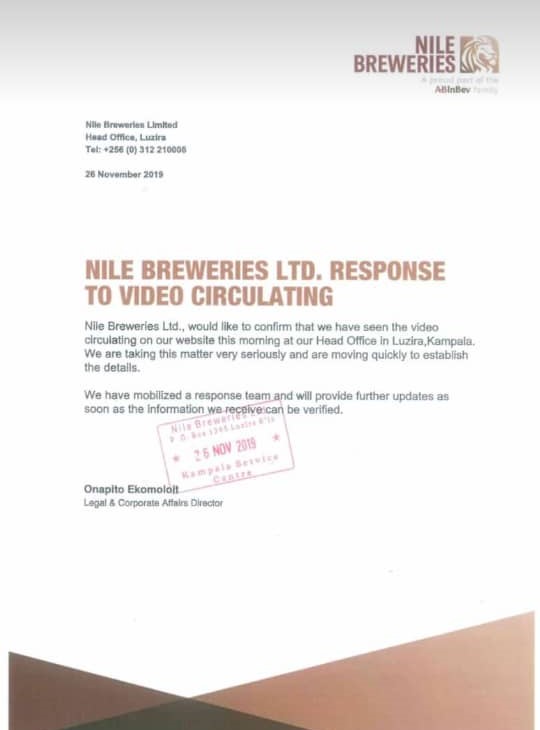 Although this has been alleged, NBL has released an official statement that confirms the hacking saying, "We have seen the video circulating on our website at our offices in Luzira, Kampala. We are taking this matter seriously and quickly establishing details as we have mobilized our response team."