Since joining the rally scene just six months ago, Rajiv Ruparelia continues to show that he didn't join the sport to play.

Together with his navigator Enock Olinga, the rally prodigy claimed top spot in day one of the MOSAC Rally in Kapeeka. Rajiv posted 0:16:12:00, with Umar Mayanja/Hussein Mukuye in a Mitsubishu Evo taking second spot, having posted 0:17:25:00. This result indicated that Rajiv who was driving a VW Proto had a whole 0:01:13:00 to spare.

Yasmin Nasser/Ali Katumba in a Subaru Impreza came third, posting 0:17:27:00.

Ronald Sebuguzi/Leon Ssenyange (Mitsubishi Evo X) came fourth with a time of 0:17:40:04.

Arthur Blick/Geoefe Semakula a contender for this year's NRC title came fifth, posting 0:18:16:01.

27 drivers finished day one of the race. Tomorrow, feet get back on the pedals to complete the 161.75km competitive route.

Since his first competitive race in May this year, Rajiv has won several races and our guess is that he needs a big trophy cabinet.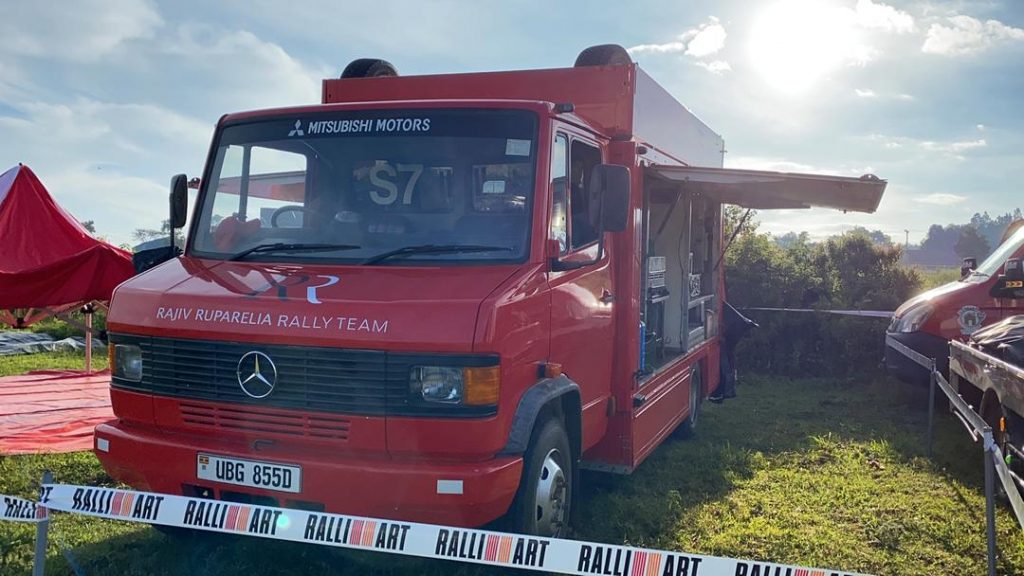 He has won the Federation of Motorcross Uganda Auto cross championship in Kayunga (June) and the MOSAC Autocross Championship in Kayunga (August).

In October he won the third stage of the Kabalega National Rally Championship in Hoima and a week later he won the fifth round of the Enduro Autocross Championship in Kalangala.

With his hair spinning antics, Rajov is fast becoming a fans' favourite and his RR Rally Team fanbase is growing by the day.