Rally prodigy Rajiv Ruparelia entered the rally scene with a bang in May this year and he already has four wins and counting to his name.
Rajiv attended a training course in South Africa where renowned rally coach Leon Botha of the Rallystar Motorsport Academy heaped praises on him, saying he couldn't believe Rajiv was actually an inexperienced student when the joined the academy, because of his natural talent.
When he got onto the race track, Rajiv was to prove that Botha wasn't bluffing as he has been showing veteran rally drivers dust.
His form has seen him upgrade from the clubman championship and he says his goal next year is to win the National Rally Championship.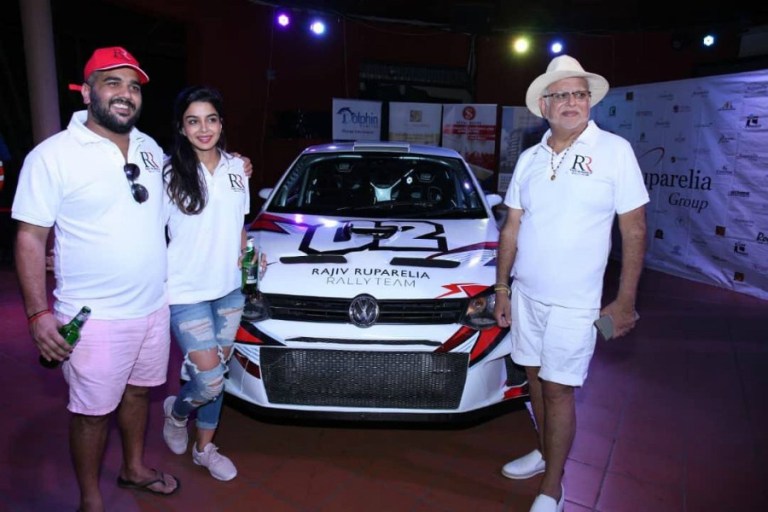 Naturally, Rajiv's biggest fan is his dad tycoon Sudhir Ruparelia. He was around during the unveiling of Rajiv's "Double Trouble" VW Proto car at Rock Gardens in Kampala in May, and he is the number one cheerleader of the RR (Rajiv Ruperelia) Rally Team during the races.
But it hasn't always been like that and Rajiv had to fulfil some conditions before the old man allowed him behind the rally wheel.
Rajiv was born to race and even as a teenager the now 29-year-old wanted to join motor sport. His uncle Dipu Ruparelia was a top rally driver and Rajiv wanted to take after him, but first he had to convince his dad.
Yesterday Rajiv shared a screen shot from a December 2008 Facebook conversation with his uncle Dipu about his love for rallying. By then, he was just 18.
"I wanna do it (rallying) but my dad ain't letting me. But I think after university I'm gonna take up. But for sure dude, talk 2 my dad. I'm sure with the right amount of training I would be able to do it…. And don't worry, Ruparelias are always the best hahahaha."
Unknown to Rajiv, his father wasn't looking at him just finishing university. He wanted him to work first before playing.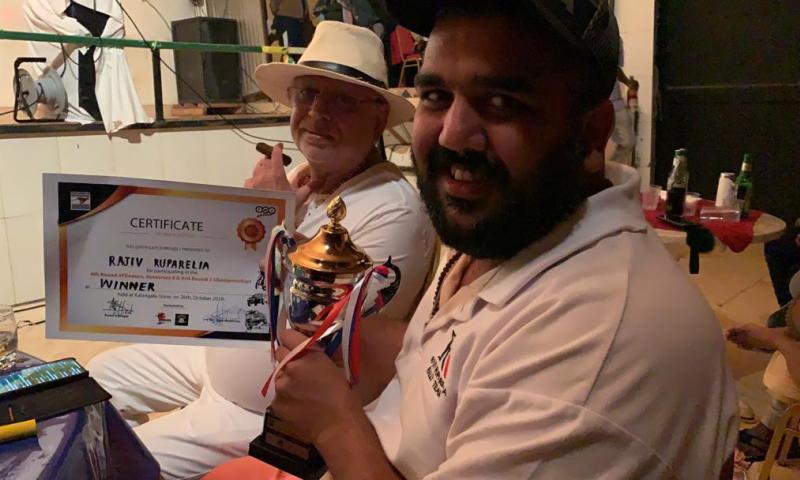 Rajiv is now the Managing Director of the Ruparelia Group and he is a very good chip off the old block as he is ably running the company and undertaking expansion drives.
He has overseen the construction of several of the group's latest high rise structures including the magnificent Kingdom Kampala and he has to oversee the running of the empire that spans real estate (Meera Investments and Crane Management Services), media (Sanyu FM), education ( Kampala Parents, Delhi Public School, Kampala International School Uganda, Victoria University), hotel business (Speke Resort Munyonyo, Munyonyo Commonwealth Resort, Speke Hotel, Kabira Country Club, Speke Apartments etc), agriculture (Premier Roses and Rosebud).
He has created new enterprises like Premier Recruitment Ltd, to professionalise labour export and has also adopted the develop-to-sell real estate model starting with Tagore Living in Kamwokya.
"I gave him the condition that he had to work till 2019, then he could get into rallying," Sudhir said when contacted by Matooke Republic about what it took to allow Rajiv behind the rally wheel.
Sudhir, the richest man in the country, who is now Chairman of the Ruparelia Group has trained his son well and is confident Rajiv can steer the group to greater heights. He can even now allow him a little time to play.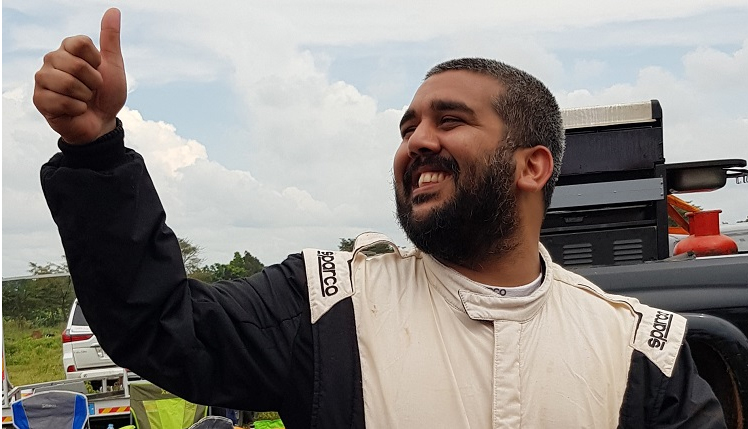 "When they tell you your dreams can't come true, look them in the face and laugh and tell them just because your vision doesn't see my dreams doesn't mean they aren't achievable … believe in yourself and see what persistence and hard work does for you," Rajiv says.
In 2020, he is eyeing the National Rally Championship title. "Next year the NRC rally is ours, mark my word," he sums it up.