Following two successful months of intense footballing action, news reaching our desk is that the winners of the Guinness Night football series will be rubbing shoulders with former Manchester United star Rio Ferdinand.
Saturday's action is expected to be nothing less than fireworks as it will be the weighing scale of who gets to meet Ferdinand for the Pan-African Guinness 5-Aside Football Extravaganza.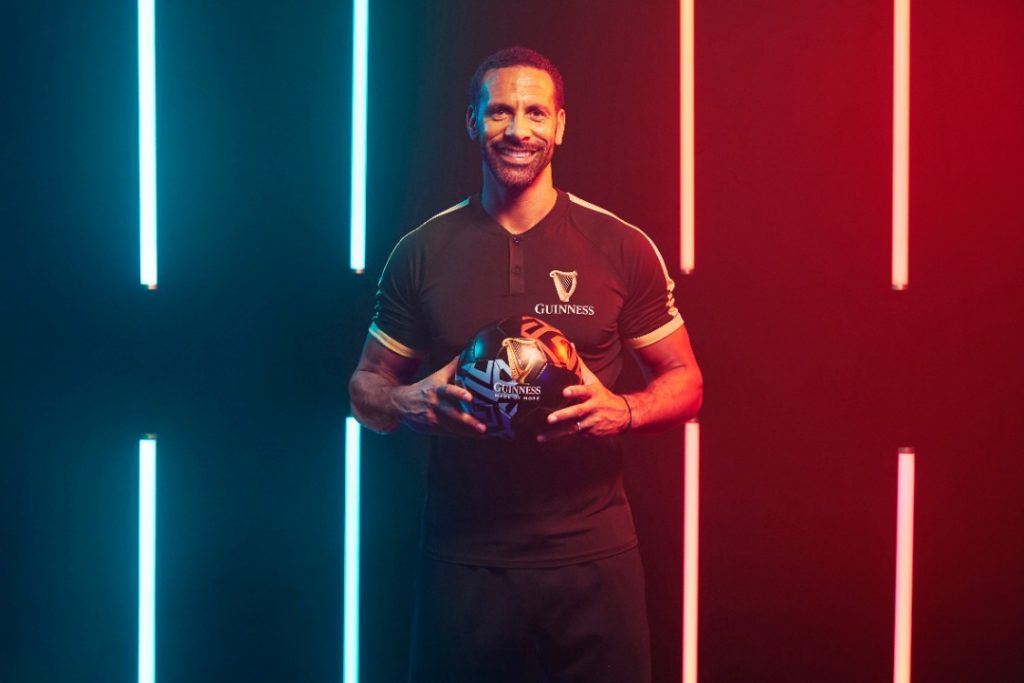 Winners in Kampala are set to join other players from around the continent and meet the Manchester United legend for an epic footballing experience in a yet to be disclosed football capital.
"I cannot tell you how delighted we are to be working with a legend like Rio Ferdinand, like I said at the launch, Guinness Night Football is not your everyday football; we are bringing the party and the fun to the game of football, trust me it does not get any better than Rio," said Cathy Twesigye, Brand Manager Guinness.
The Pan African football extravaganza will include a 5-Aside football match, football skills showcase including other well-known celebrity faces expected to grace the event.