Over 19 carefully selected apprentices from tier one corporate Uganda have graduated out of the 9th Cohort of the annual CEO Apprenticeship Program (CAP) 2019 in a lavish ceremony that took place earlier today at the Kampala Serena Hotel.
The program is a practical-oriented coaching/mentoring initiative specifically designed to unlock individual leadership potential and deepen knowledge of corporateleadership in which CEOs in waiting are trained in local, regional and international modules couched and through which they can successfully lead and manage on their way to getting the top job.
The 12-month program was carried out in four modules and taught by a star-studded line-up of multi-sectoral sitting and former CEOs tackling different modules. Together with the participants, the goal is to develop a generation of globally competitive techno and innovative savvy corporate leaders that can compete on the global stage.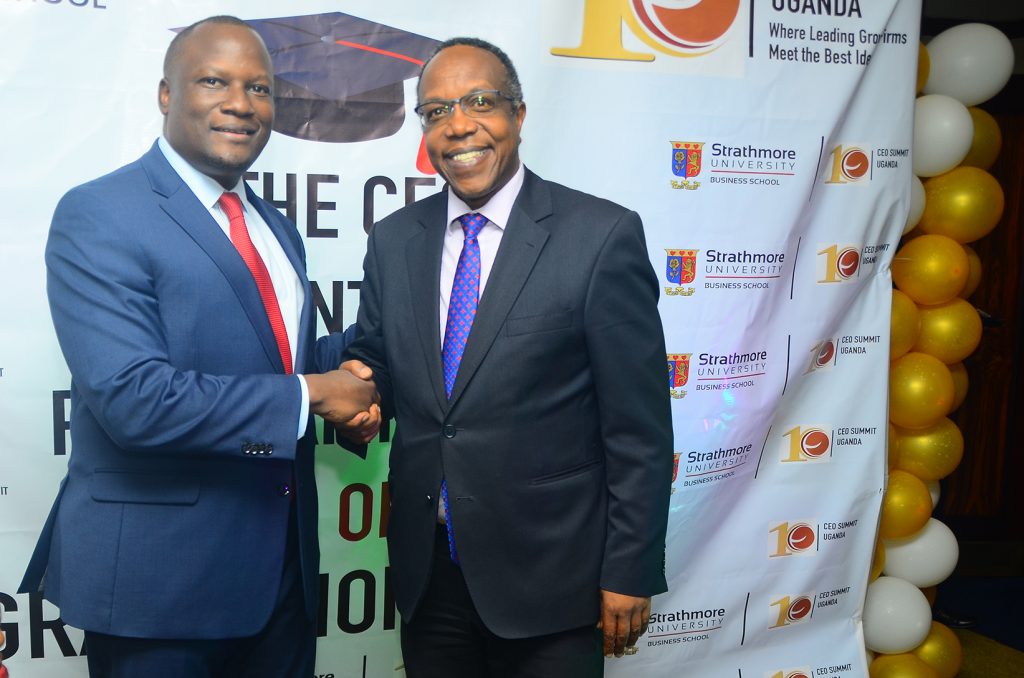 The program also exposed participants to joint executive coaching with other tier one learning centers from around the globe like Strathmore Business School, Gordon Institute of Business Science (GIBS), Indian Institute of Management Faculty (IIMA), Abacus Business School Faculty, and University of Sunderland (UK).
These coaches included the UNRA Executive Director Allen Kagina, Vision Group CEO Robert Kabushenga, Central Bank Governor Prof. Emmanuel Tumusiime Mutebile, Managing Director Vivo Energy Gilbert Assi, and Stanbic Bank Managing Director Patrick Mweheire among others.
Participants are drawn from Managing Directors, Executive Directors, General Managers, Chief Financial Officers, Chief Marketing Officers, Directors and Commissioners in the country.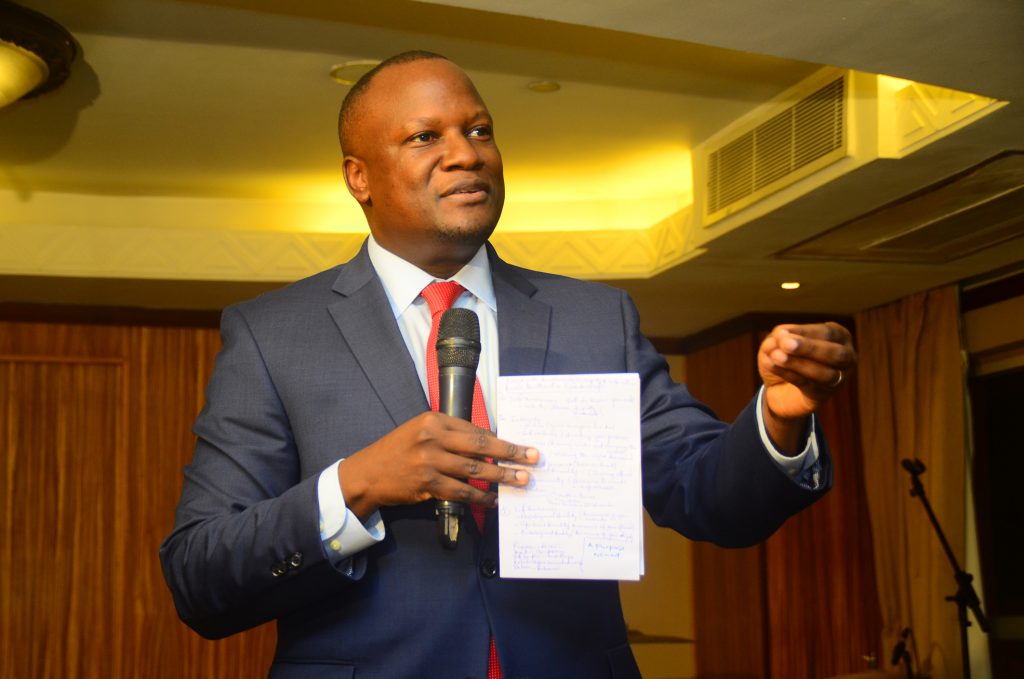 Speaking to guests at the graduation, Executive Dean of Strathmore University Dr George Njenga advised that the initiative to build a better Uganda or a better Africa starts with the people.
"All of us need to learn that without us putting in the effort with initiatives like these there will be no better Africa, it starts in how we lead each other to better the economies and the environment so that we flourish," said Njenga.
The 9th Cohort comprises of Anne Abeja, Head of Legal & Compliance Housing Finance Bank, Dorothy Kiyaga, Head of Internal Audit (Housing Finance Bank), Elijah Kitaka, Head of IT (NSSF), Agnes Ibaarah, Deputy Director Human Resource Department (Bank of Uganda), Innocent Muhwezi, Deputy Director Admin Services (Bank of Uganda), Godfrey Mundua, Head of Corporate and Institutional Banking (dfcu Bank), Brian Jjemba, Head Business Development (EFC), John Kamuli, Regulatory Manager(Cipla), Mahmood Andama, Director Investments (Uganda Development Bank), Moses Ebitu, Head of Risks and Compliance (Uganda Development Bank), Vivian Ddambya, Director Technical Services (NITA-U), Judith Owembabazi Muyinda, Head of Marketing (Housing Finance Bank), Isaac Serwadda Head of Capital Projects (UMEME) and Andrew Kabeera, Chief Operations Officer (dfcu Bank).
The 2019 graduation class marked the ninth year since the program was commissioned in 2012 by the then Minister of Finance, Planning and Economic Development Maria Kiwanuka.
The next program will begin in January 2020 and run for one year that until December 2020.