Yesterday, President Museveni hosted over 400 sportspeople, officials and teachers to a luncheon and later dinner at State House, Entebbe in celebration of what they have achieved this year.
2019 has been a successful year in the sports sector, as several sports personalities and teams achieved success continentally and internationally.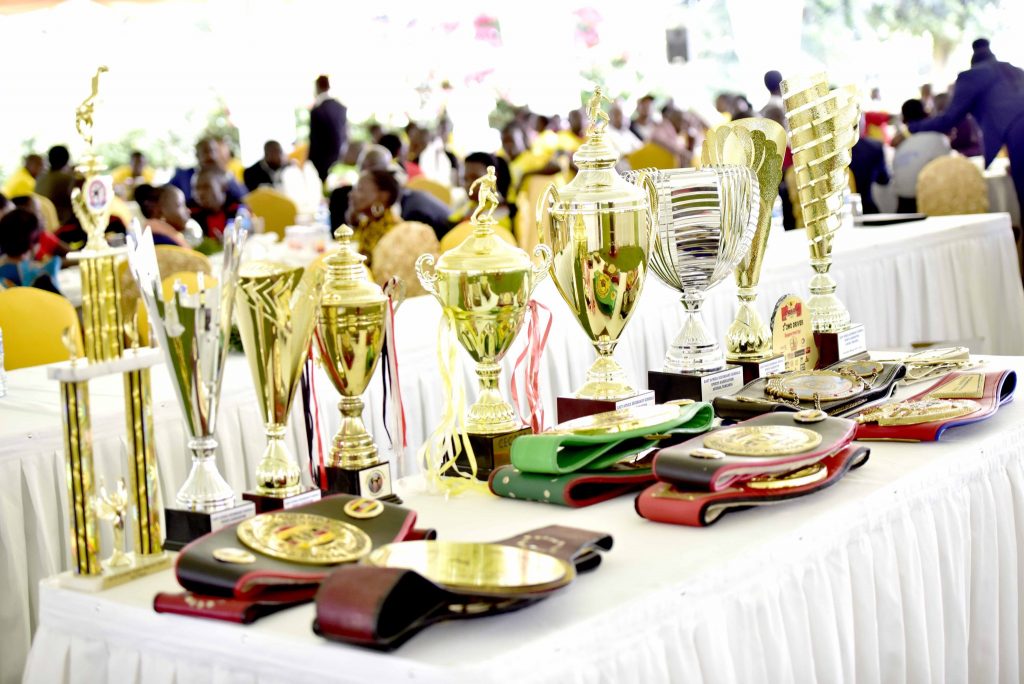 Long distance runner Joshua Cheptegei won each and every race he participated in, Halimah Nakaayi brought gold as well; Uganda Cranes qualifies for the knockout stages of AFCON in Egypt for the first time in more than 40 years, Isaac Masembe, won a silver medal in featherweight category at the All African Games in Rabat, Morocco and our She Cranes finished 7th in Netball World Cup in Liverpool, England among others.
It is all this success and more that the President felt our sportspeople need a state dinner and special appreciation.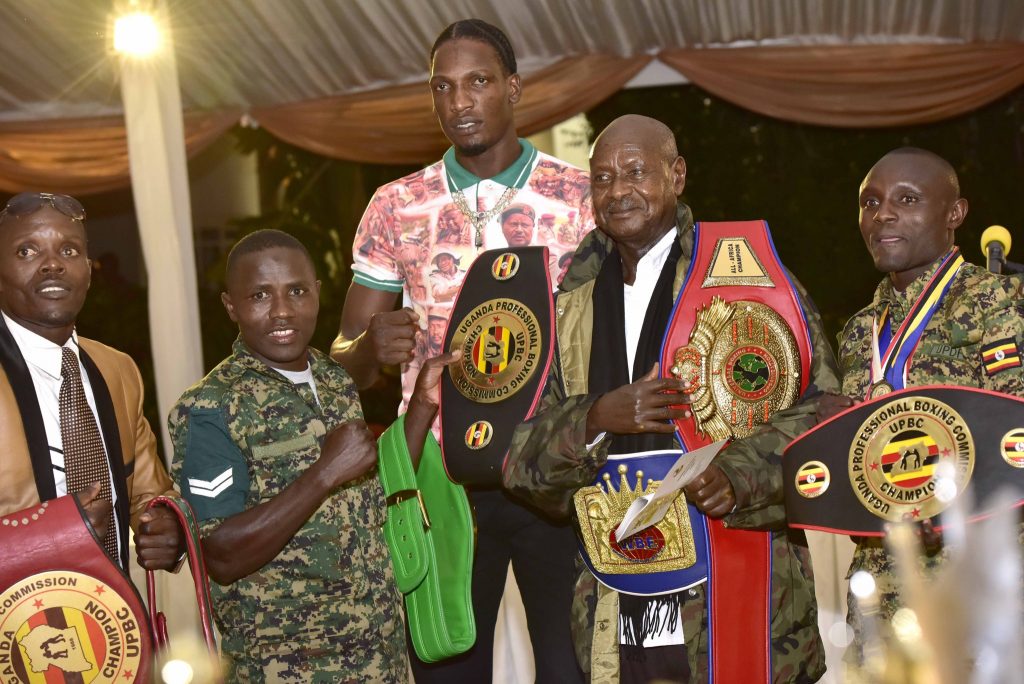 Museveni recommitted himself to a pledge he made a few years ago where government will build a house and buy a car for who win gold at international championships like the Commonwealth or the Olympics.
"If an athlete wins a gold medal at either continental or global championship, they are entitled to Shs5 million monthly salary, silver is Shs3 million and bronze Shs1 million," Museveni said.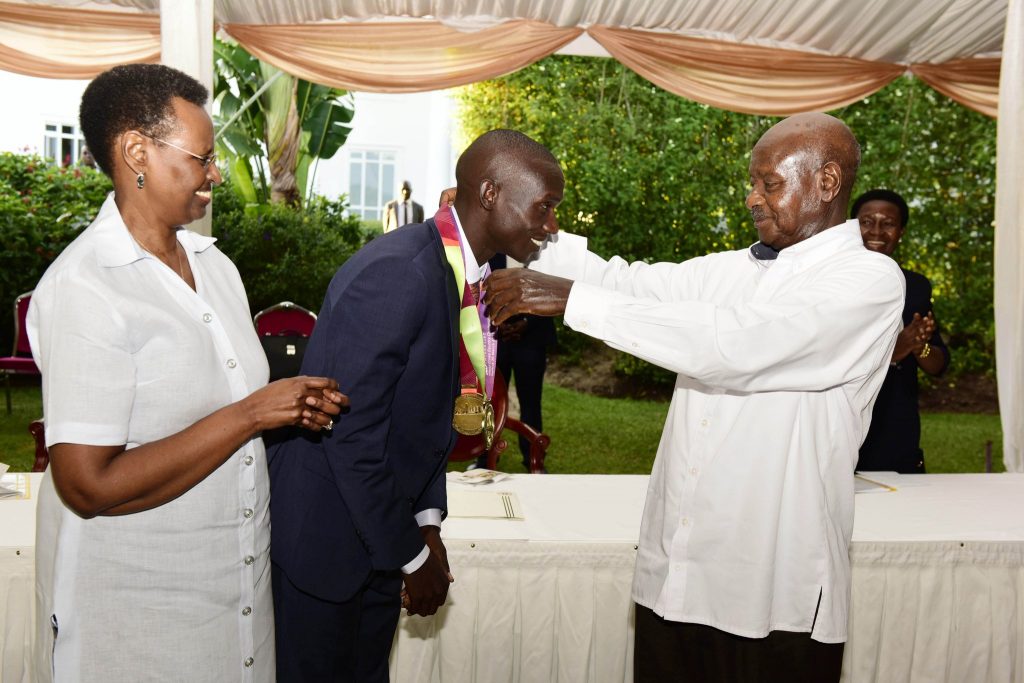 Museveni also highlighted that government has for years not directly funded sports, but said they will avail more resources.
"Because of the other pressing national needs, the government has not fully directly supported sports. What we are doing is indirect support through infrastructure development, stability and others. However, we shall incrementally commit more resources to sports. I have directed that excelling sportspeople be absorbed in the armed forces so that they get a salary, an address and technical support through coaching," Museveni said.
One of the ways government is looking to support sports is through construction of a stadium and training facilities in each of the 18 sub-regions in Uganda, and the President said he will personally follow up on the projects.