It is not big news to hear about Ugandan footballers going on strike over unpaid salaries. But what makes the developing scenario of Uganda Premier League side Tooro United newsworthy is that its players do not know who to demand their salary from.
Nine of Tooro United players decided to petition the local football governing body FUFA over their three months unpaid and sign on fees. According to the letter written to FUFA by the players dated January 6, 2020, the players expressed their greenness about the real owner of the club since former owner Smart Obendi sold it off last year.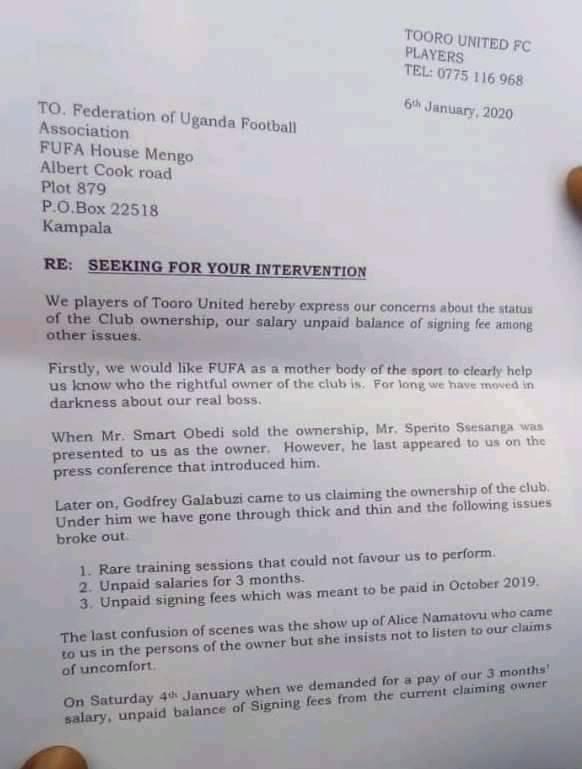 "When Mr Smart Obendi sold the ownership, Mr Sperito Ssesanga was presented to us as the owner. However, he last appeared to us in a press conference that introduced him," reads part of the letter.
Players say after then different people have come up to claim ownership of the club and these include Godfrey Galabuzi and recently Alice Namatovu.
"On Saturday, January 4 when we demanded for our pay from Namatovu, she told us she doesn't know about it. When we insisted she braggingly told us to go to her office to get our release letters," players explain in the letter.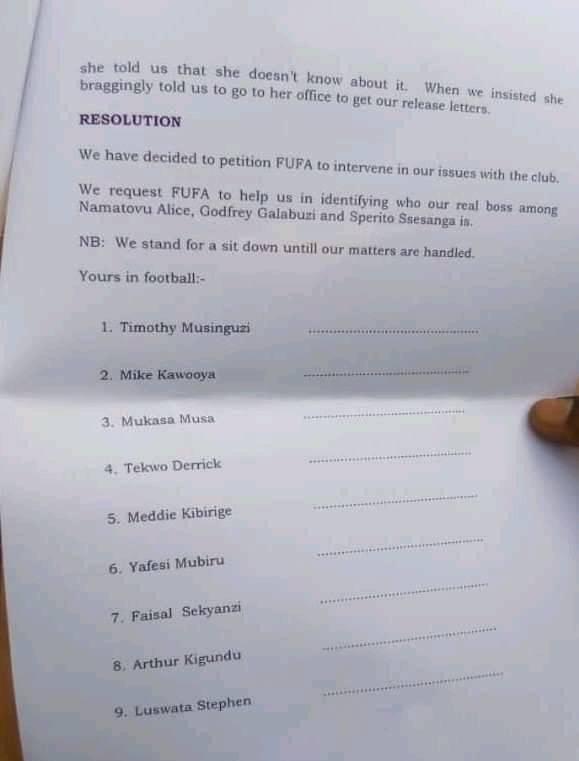 On such grounds, the players want FUFA to help them reveal the real owner of the club amongst Ssesanga, Galabuzi, and Namatovu.
Tooro United are supposed to host Onduparaka later today but we are not sure whether they will play it as they said, "We stand for a sit-down strike until our matters are handled."