The African Leadership Magazine has honoured President Yoweri Museveni with the African Leadership Peace Award. Museveni was handed the award yesterday at the Royal Geographical Society in London.
"Africa will continue to rise and shine, once we diagnose its problems correctly and offer appropriate prescription," Museveni said on receiving the award.
The President together with other African Heads of State is in London on invite from the British Prime Minister Rt. Hon. Boris Johnson for the UK-Africa Investment Summit.
During his address at the Summit, Museveni said Africa has upgraded in almost all sectors and the continent is ready to receive investors given the immense business opportunities available.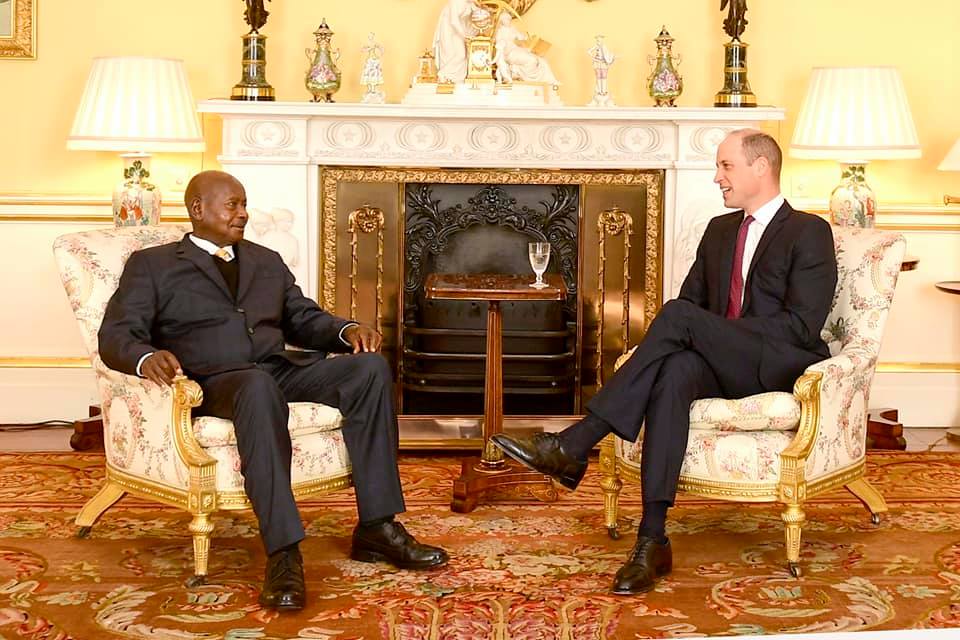 Museveni however said that Africa still has a huge task of protecting the environment.
"I agree with the Prime Minister that we must help fight climate change and limit use of coal. In Uganda, we are already working to save our wetlands, and I encourage all those occupying wetlands to leave," he said.
Yesterday, Museveni paid a courtesy visit to Prince William, the Duke of Cambridge at Buckingham Palace. He revealed that they discussed several issues of mutual interest and importance.