The Ruparelia Foundation Managing Director, Rajiv Ruparelia yesterday Monday confirmed the enrollment of budding rapper, Faith Nanyanzi aka Felista Di Superstar at his Kampala Parents' School (KPS) on a full scholarship.
Just like Fresh Kid, Rajiv revealed that he was moved by Felista's exceptional talent despite being only seven years old.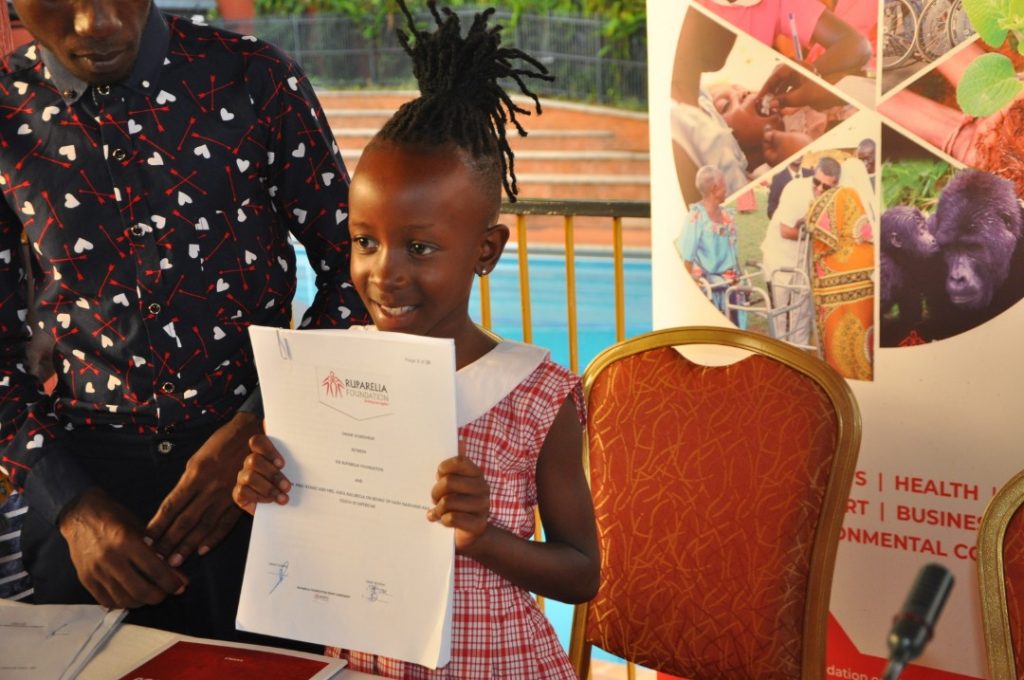 "I would love to see her become a guide and inspiration to many young people out there hence, Ruparelia Foundation is presenting this young girl with a full scholarship from the Ruparelia Foundation to go to Kampala Parents' School," Rajiv said.
He revealed that since KPS has facilities that can aid in development of a variety of talents, the public should continue being an eye of spotting talents.
"Continue helping us spot exceptional young talents in any field, music and sports among others, we are willing to help," he said.
The excited father of Felista, Nyanzi Michael Kasibante thanked the young businessman – through his Ruparelia Foundation for the opportunity given to her daughter.
Felista has officially started school today after successfully passing her Primary Five (P.5) admission interview. She joins fellow rapper, Fresh Kid who is now in P.3. Last year, Fresh Kid was announced as an academic giant at the end of year exams – topping his P.2 stream.