Yesterday, a group of artistes led by Dr Hilderman and Ziza Bafana visited Bobi Wine at his Magere home. They were engaged in a meeting where Bobi Wine warned them of using People Power to pursue their personal interests.
Without mentioning any names, Bobi Wine said many have recently got huge sums of money from President Museveni after masquerading as People Power fanatics. He said it is okay to 'eat' but it becomes unjustifiable to the millions yearning for change if in the process you sell your soul too.
"Stop using our red beret to raise your 'buying price.' Always stand by what you say because the public will always judge you by your actions," Bobi Wine said.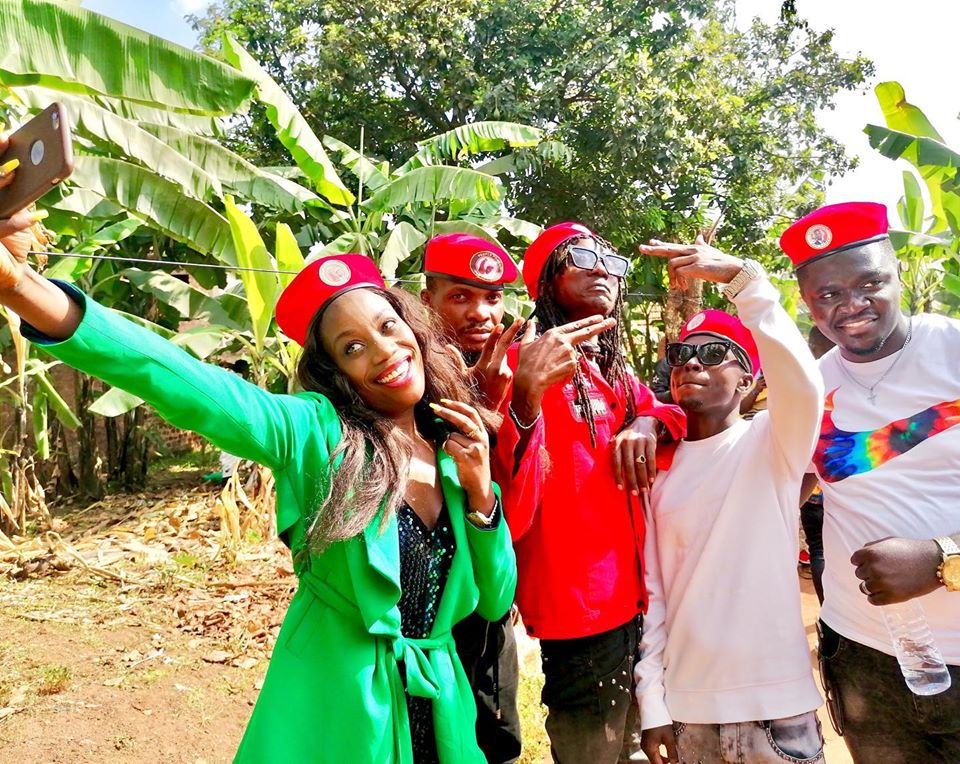 He added, "It is very dangerous for anyone to trick Ugandans that he/she is fighting for them and later we see you dinning with the oppressors."
Recently, we have seen renowned People Power figures cross camps and subscribe to the ruling regime. These include; motor-mouth Full Figure, Kadongo Kamu singer Hassan Ndugga and the yet-to-be confirmed reports of Ronald Mayinja.