It is common practice for people to publically give a testimony about something miraculous that happened to them. Some go even deeper and give outrageous information and comparisons about their pastors.
The fresh and trending confession right now is from a lady named Victoria Ekau who yesterday while appearing on Urban Television's Salon Talk claimed how she one day woke up when God had given her an American accent.
Victoria however never revealed anything about her church but said she got saved in 2003. We can understand if you term her claim outrageous, but allow us take you through some the other confessions that 'hit' Ugandans the same way.
Gospel rapper Edwin Ruyonga sees no difference between Prophet Mbonye and Jesus
In 2018, Gospel rapper Edwin Ruyonga's birthday message to Prophet Elvis Mbonye had a mixed reception by the public. Ruyonga claimed how Mbonye is on the same 'wave length' with Jesus Christ.
"I see no difference between my father Prophet Elvis Mbonye and Jesus," read his post in part
Julie Babirye rose from the dead courtesy of Prophet Mbonye
We know nonbelievers are now like "Mbonye again!?" But didn't you all get to know about a miraculous testimony from a one Julie Love Babirye who once died and resurrected.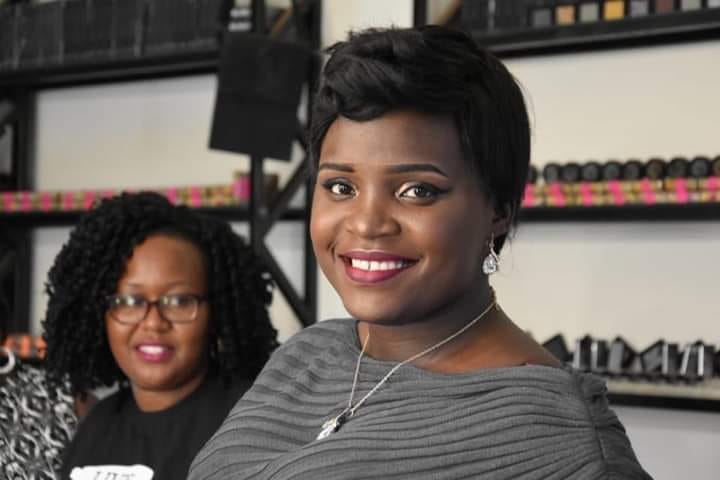 Julie shared her story on Mission 3: 16 with Olivia Ziwa on NBS Television where to be exact, she said, "Prophet Mbonye raised me from the dead, not Jesus."
"A man with an experience is never at the mercy with one with just an argument. You may be sceptical and all but I am a living testament for your sake," Julie hit back at the doubting Thomases
Sheikh sent to assassinate pastor stopped by the Holy Spirit
This confession might not have hit up to the expected length since the claimants of the act are miles away from the central community of Uganda, but reports claim it happened.
In 2017 in Amuria district, it is said that a sheikh went to church with a personal mission of killing Bishop George Edweu of the Pentecostal Upright Church. But as the sheikh listened to the bishop's message, the power of the Gospel began to convict him of sin.
He decided to rush up to the podium and fall on the bishop's feet.
"I was sent to come and attack, to kill you and destroy the church," he reportedly confessed adding that the Holy Spirit flashed in his face and stopped him from killing the bishop. He repented of his sins and Bishop Edweu prayed for him.
The blind sees at Pastor Yiga's church
When it comes to faking miracles, Pastor Augustine Yiga is one of those names mentioned repeatedly. We shall maybe judge him another time but again, who are we to judge?
In one of the many 'miracles' he has done, Yiga is said to have healed David Kikomeko from blindness.
Kikomeko who had several disabilities was paraded in front of Yiga's Kawaala-based church and asked which among his disabilities he wanted to get healed instantly.
It is said that Kikomeko chose to have his eye sight restored and in a blink of an eye, literally, Yiga made it happen and Kikomeko started to see.
However, months later the miracle went sour with Kikomeko revealing the behind the scenes script of the miracle. Kikomeko said his eyes were okay and it is only his legs that are crippled.
Pastor Imelda Namutebi cures Grace Kushemereirwe of HIV/AIDS
Pastor Imelda Namutebi's Liberty Centre church first got public attention when she put a total ban on her followers from offering coins as tithe.
During the 'good times of the miracle', Grace Kushemereirwe claimed how Pastor Imelda cured her of HIV/AIDS. In 2005, the same Grace came out and accused Pastor Imelda of paying her to testify that her (Namutebi's) prayers had cured her of AIDS way back in 1999.
Graced claimed how she was promised to receive a monthly payment of Shs350,000 for the lie which she only received once in a while, forcing her to come clean.
We are yet to hear from those who use Prophet Kakande's 'holy pens' to write job applications whether they actually got the jobs the applied for.