The 'Shonga Empire' has finally collapsed as businesswoman and socialite Dorothy Shonga revealed that she and estranged husband Herbert Shonga have signed divorce papers.
After officially getting married in 2017, the couple did not live to celebrate their first anniversary as their marriage had already hit the rocks.
On why she decided to file for divorce, Dorothy said Herbert on numerous occasions publicly disrespected her. She also accused the husband of over demanding for sex.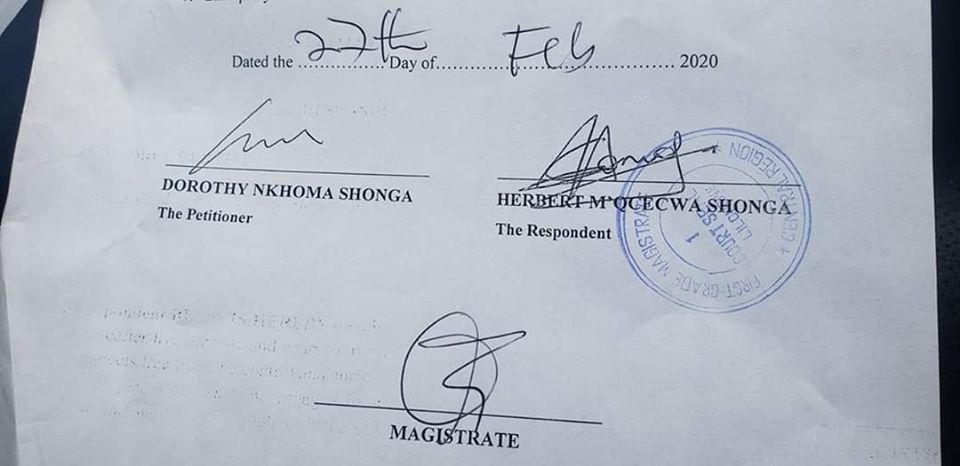 "I felt betrayed by a man I have known for 13 years," Dorothy explained at a time in 2018.
For Herbert, he equally accused his wife of being greedy for money and being too jealous for life.
Since then, Dorothy has been publicly accusing Herbert of refusing to sign divorce papers. However today, the saga has been concluded and buried.
At the time of compiling this article, we were yet to get the exact details of the divorce especially on the issue of their shared property.
On time last year, Dorothy threatened that after Hebert signing papers, she will claim all property they have together because she has full authority over them.