The investigations into the sale of Indian properties hangs in balance after committee members discovered that the original documents of the properties under investigation have been maliciously torn into shreds by workers in the Departed Asians Property Custodian Board (DAPCB).
This was discovered after the committee members led by Makindye East Member of Parliament Hon Ibrahim Kasozi made a surprise visit to the offices of the Custodian Board.
Most of the vital documents kept in the office of the Executive Secretary of the DAPCB George William Bizibu were found on the table destroyed.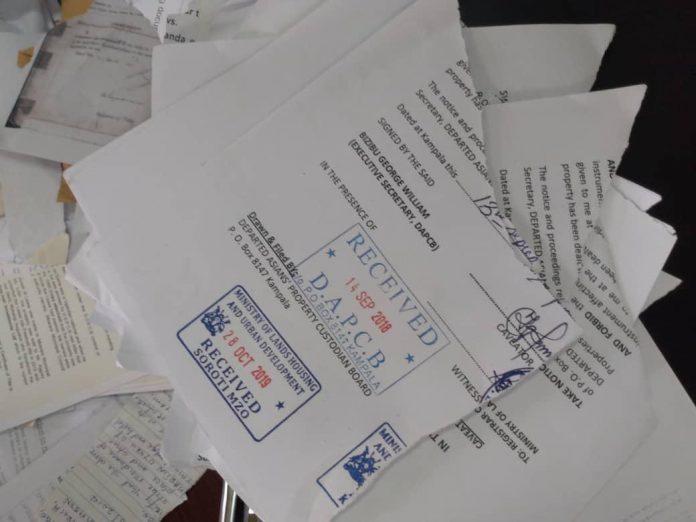 While appearing before COSASE last year, Bizibu said the board does not have information on the current ownership of several plots despite the records indicating that they were compensated by the government.
The destruction of documents pins Bizibu to trying to cover up senior government officials accused of grabbing the Asians' properties.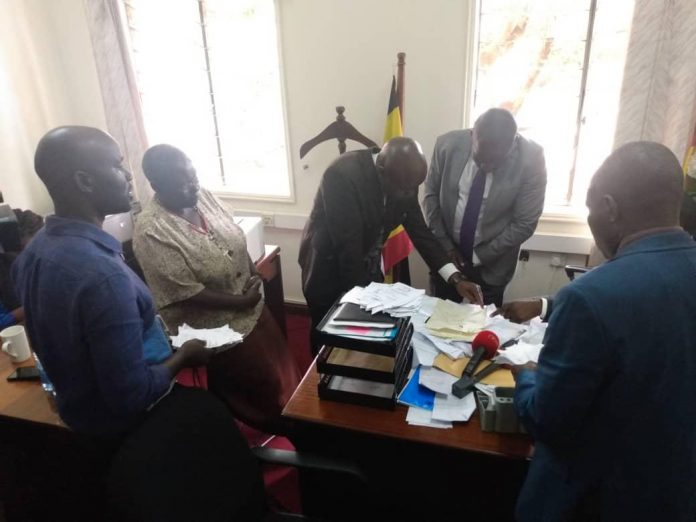 The Board members include Finace Minister Matia Kasaija, Lands Minister Beti Kamya, Attorney General William Byaruhanga, State Minister for Local Government Jenifer Namuyangu, State Minister for Industry and Cooperatives Michael Werikhe and Gen. Salim Saleh who is a "co-opted member".
Auditor General's report has repeatedly raised accountability queries at the Custodian Board such as theft of public funds through fictitious compensations of up to Shs1.7 billion, double allocation of properties, forged land titles, sale of assets without proper valuation, and missing documents among other illegalities.