Bebe Cool has today portrayed a tolerant gesture by securing the release of the 11 suspects that were arrested for allegedly pelting him with bottles.
While at Jinja Road Police Station, Bebe Cool said he got a chance to meet and interact with the relatives of the different young men who were arrested on Saturday.
"I forgave the culprits because some of their relatives are mothers, wives with babies and the fact that they are young men being ignorantly used," said Bebe Cool.
He added, "But I asked them (the relatives) to have relative conversations with the arrested culprits about refraining from such acts that would harm innocent Ugandans, themselves and their families."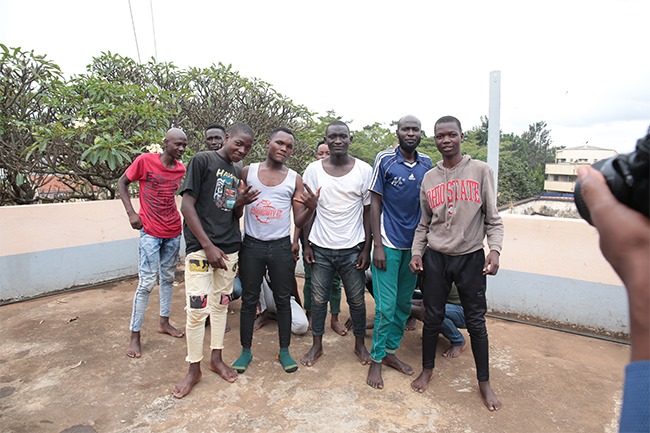 The Silent Majority advocate warned that the next time someone is arrested for a similar case, he will not have any sympathy.
"Let that be the last time, otherwise if I catch one next time, he/she will serve as a good example," he says.
Bebe Cool's tolerant gesture comes a few hours after fellow victim Big Eye wrote to Police demanding for explanations why they (Police) did not come out with any statement when he was subjected to similar criminality while performing.