It is now a public secret that NBS Frontline show host Charles Odongtho tendered in his resignation to the station management, however reasons for his resignation have been not known.
Matooke Republic has come across details of his letter of resignation. In his letter, Odongtho said he has been continuously receiving pressure from above, on how to moderate the Frontline Talk show, who to invite or not to, among other issues which made it difficult for him to operate as a free and fair journalist.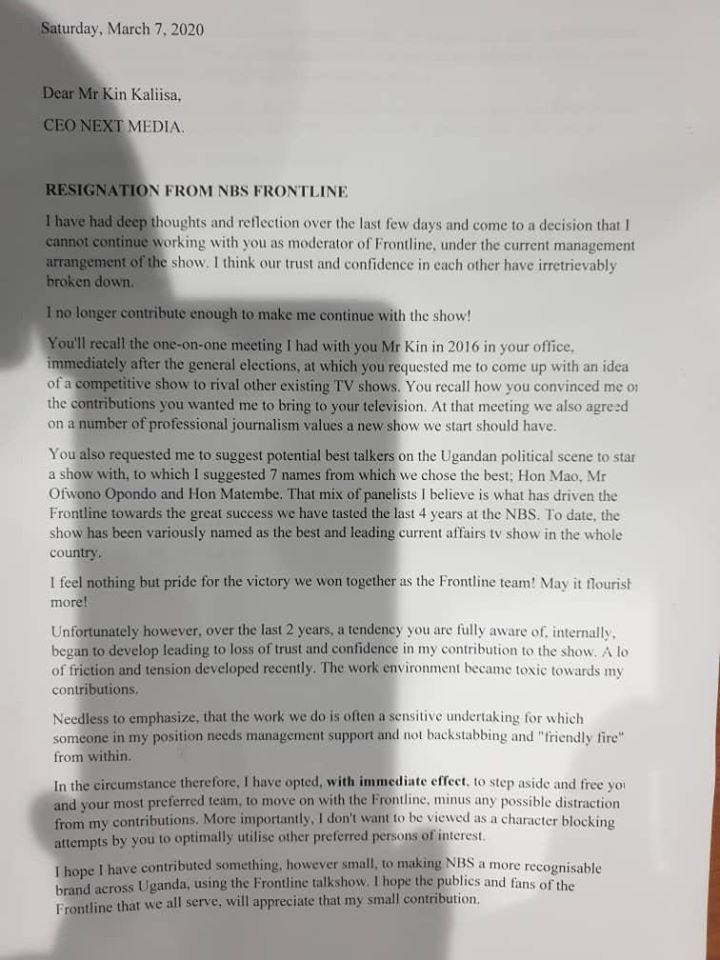 "Over the last two years, a tendency you (CEO Kin Karisa) are fully aware of, internally, began to develop leading to loss of trust and confidence in my contribution to the show. A lot of friction and tension developed recently. The work environment became toxic towards my contribution," Odongtho said.
Odongtho further talked about the frustration directed to him from fellow workers.
"Needless to emphasize that the work we do is often a sensitive undertaking for which someone in my position needs management support and not backstabbing and 'friendly fire' from within," Odongtho said in a letter.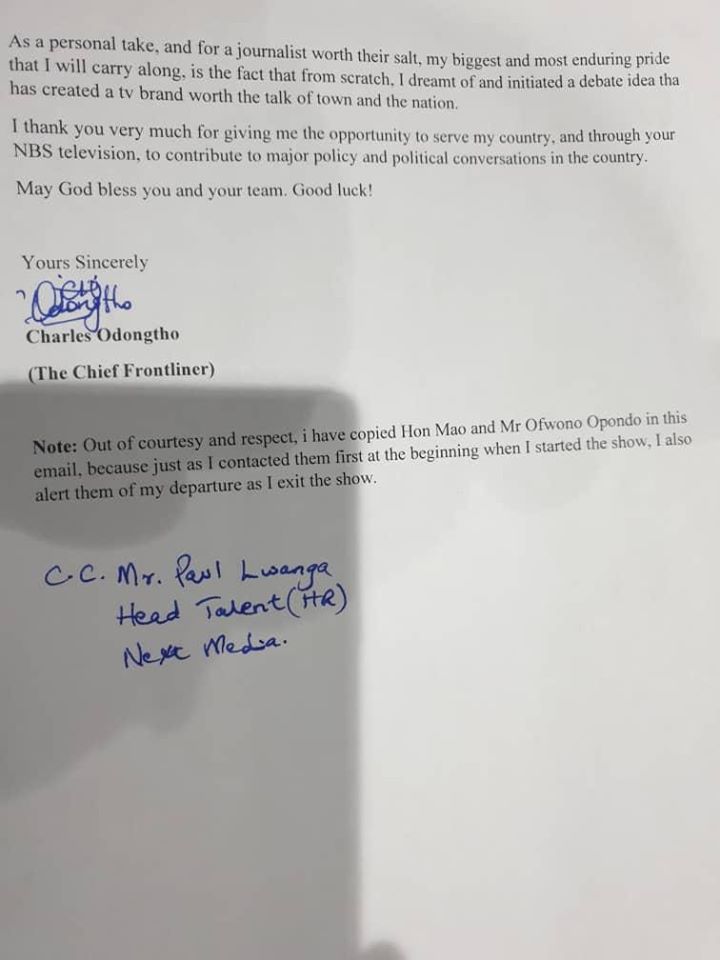 Nevertheless, he said he feels nothing but pride to have won together as the Frontline team.
Frontline is a weekly political talk show that discusses the various subjects in the political landscape. Its permanent panelists include; Democratic Party (DP) President Nobert Mao, Government Spokesperson Ofwono Opondo and Forum for Democratic Change (FDC) Vice President Salaamu Musumba.