It is on a rare note that we report anything about Jose Chameleone's wife Daniella Atim. This is due to her very secretively way of doing things.
Shockingly Daniella has today made a very emotional post directed to comfort Weasel's baby mama Talia Kassim who she claims is in an abusive relationship with the singer.
In her post, Daniella described Talia as a very good woman who deserves a lot better than what she is settling for with Weasel. She advised Talia to leave the abusive relationship.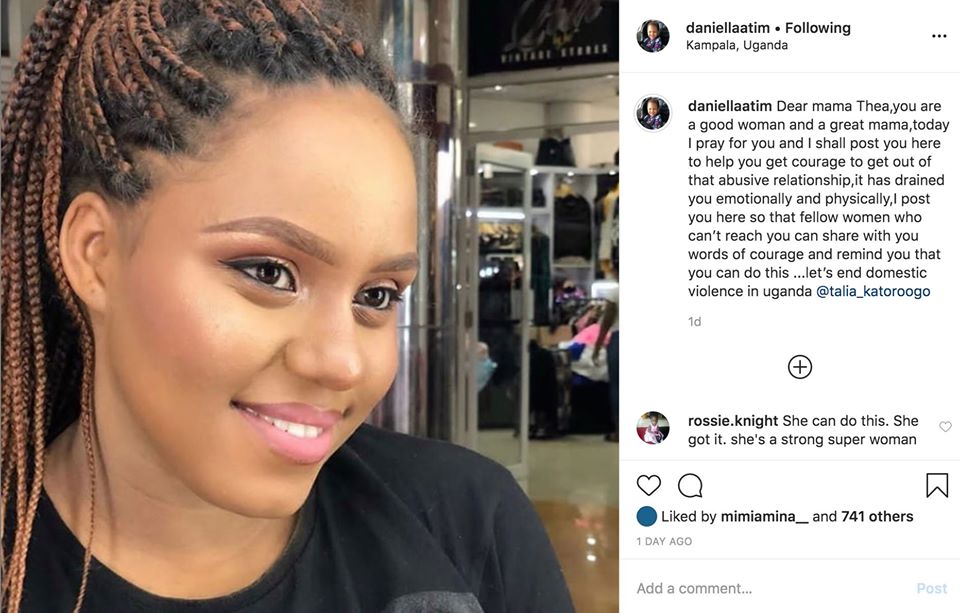 "I pray for you and I shall post you here to help you get the courage to get out of that abusive relationship," said Daniella in a post.
Talia and Weasel have been together for at least three years. The couple has two kids together, a one-year-old boy who was named after his late brother AK47 whose real name was Emmanuel Mayanja and a three-year-old Thia Mayanja Nabukeera.