A month ago, Government pledged to send emergency funds to cater for Ugandan students who are stranded in the Coronavirus stricken Wuhan City, Hubei Province of China. Cabinet approved $61,800 (about sh220m) to be wired to the students.
On March 2, details indicated that Bank of Uganda instead transferred $600,000 (about Shs2.2 billion) to the Ugandan Embassy in Beijing, China through Bank of China.
Yesterday, the Finance Ministry sent a letter signed by Keith Muhakanizi, Permanent Secretary to the Treasury to the Ugandan Embassy in Beijing, China demanding for the return of the extra funds amounting to $538,200 (about Shs2 billion). The Ministry says it was wired by mistake.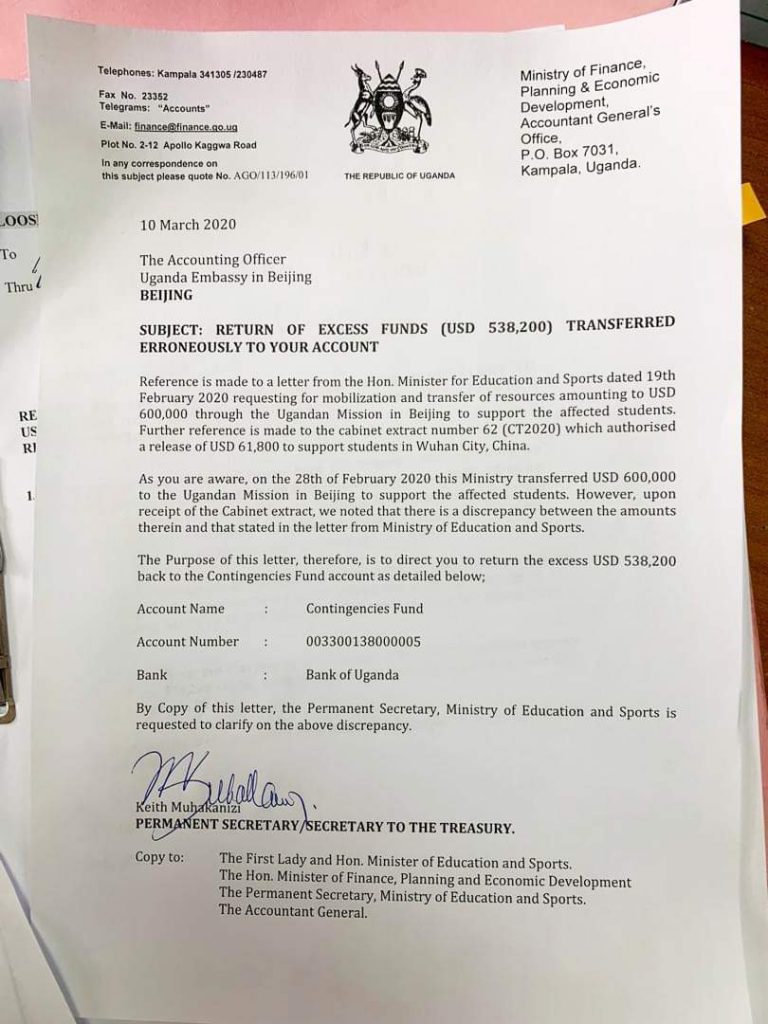 The claimed mistake has raised eyebrows with many speculating that a clique of government officials wanted to take advantage of the situation to swindle money.
Health Minister Ruth Aceng while presenting the statement on the status of Ugandan students in Wuhan in Parliament said there are 105 students in Wuhan, yet according to Wuhan Uganda Students Association in China (WUSAC), they are about 71 students in Wuhan.