Ham Enterprises Limited, a real estate development company owned by youthful tycoon Hamis Kiggundu is demanding over Shs112 billion from Diamond Trust Bank that they say the bank unlawfully, fraudulently and irregularly without instructions from the company debited and recovered monies from their accounts.
"This was in breach of your contractual obligations, which left us with no choice but to terminate all contracts immediately."
"The monies fraudulently withdrawn from our accounts were over, above and in excess with a total excess of 29,035,682,682 Billion Ugandan shillings unlawfully debited from our shillings account and 22,938,562.29 Million United States Dollars (over Shs89bn) unlawfully debited from our United States Dollar Account. These are unclear debits in our account statement for the ten-year banking relationship we have operated these accounts," Hamis Kiggundu, the Ham Enterprises Managing Director wrote to DTB.
"We demand for a full Accounts Figurative Audit, Account Reconciliation, and a detailed explanation on the same, otherwise our money should be refunded to our accounts within Five days from now and our Certificates of Titles be returned. Failure of which leaves us no choice but to seek redress from the Regulator or constitute legal action for Remedies against Diamond Trust Bank Uganda/Diamond Trust Bank Kenya for recovery of these moneys," Kiggundu wrote to DTB on 10th January, 2020. As the money ahs not been returned, Kiggundu is now seeking legal redress.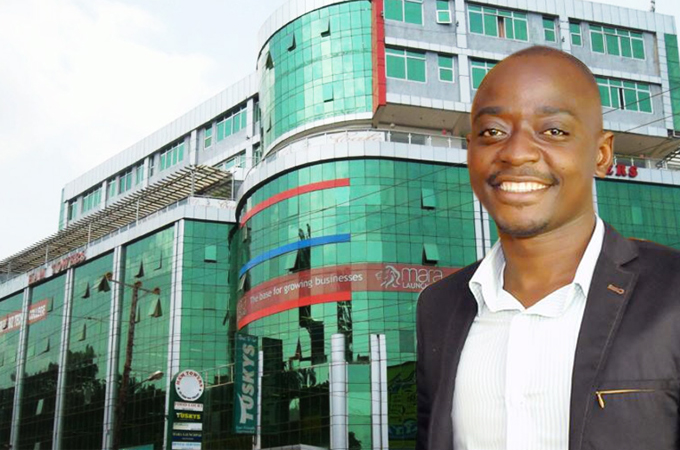 Background
The latest developments stem from November last year when DTB demanded what Ham Enterprises called "unknown sums of money" from them. This compelled Ham Enterprises to carry out an audit of their settled and current facilities with DTB. The audit was extended to their sister companies that had fully settled their liabilities including Kiggs International Limited and Kiham Enterprises (U) Ltd.
"It was revealed that through extortionate, irregular, unlawful, deceptive transactions and in breach of your contractual fiduciary and statutory duties, you fraudulently through misrepresentation, irregularly debited and recovered monies from our accounts, for the 10 year banking relations," Kiggundu wrote to DTB in November last year informing the bank that his company had terminated all contracts with them.
"Through your vigorous, deceptive, fraudulent, unscrupulous, under regulated, unfair, unjust schemes with use of your superior bargaining position, contracted us into unconscionable terms of contract, unjustly enriched yourselves jointly and or severally," Kiggundu's November letter to both DTB Uganda and DTB Kenya reads.
"The above actions in regard to our previous dealings have complicated, stifled and frustrated our contractual obligations and duties with Diamond Trust Bank Uganda and Kenya, all which amounts to breach of contract. We hereby communicate termination of all existing contracts. Therefore, as far as Ham Enterprises (U) Ltd is concerned, there is no indebtedness to your bank," he wrote.
Now, Ham Enterprises demands that DTB refunds the money they took from him through their "fraudulent deductions" totaling to over Shs112 billion.