The Ciroc Pop Nights which have increasingly gained fame in the face of Kampala's night life will this Friday, March 20, host the celebrated trio of DJs Roja and Slick Stuart, and Allan Toniks as they treat fans to music and a special signature Ciroc cocktail dubbed 'Sunday and Romance.'
The trio which teamed up last year to create the flaming Sunday, a song that has continued to make rounds on the radio and TV waves over six months down the road, will host this edition of the Ciroc Pop Nights at the luxurious Club  Guvnor.
They are currently undergoing mixologist training by masterclass bartenders ahead of Friday.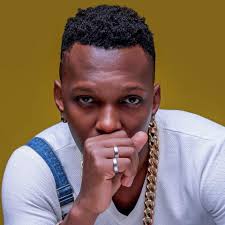 Allan Ampaire popularly known as Allan Toniks, has been in the music industry for more than a decade now with a number of songs to his name; Sunday and Romance being one of his recent hits, after Beera nange, That girl, Mulamwa and Tukyekole, just to mention but those.

DJs Roja and Slick Stuart have so far featured artistes such as King Saha in another hit, Very well, and Rema in More of this. Sunday featuring Toniks is undeniably their biggest collaboration so far.
The duo; Roja and Slick Stuart, took to their social media pages last week to promise their fans an extra-ordinary night.
"Big Day March 20 at Guvnor Ciroc Pop Night and on the decks Roja and Slick Stuart alongside Allan Toniks," posted Slick Stuart.
The Ciroc Pop Night is a monthly event that happens every second Friday of the month and has in the past been graced by Bebe Cool, Eddy Kenzo, Sheebah ,Vinka, John Blaq, Winnie Nwagi, Kent and Flosso.