Uganda is continuing to register more good news in fight against the COVID-19 pandemic that has put the entire world on its knees. Mulago Referral Hospital has this afternoon discharged four patients after they fully recovered from the deadly coronavirus. They tested negative twice for COVID-19.
This takes the total recoveries in Uganda to 12 in just a week. The four discharged patients have at least spent over 21 days at the Mulago Specialised National Hospital. After discharging them, jubilant health workers praised the lord for being upon them in the fight against the pandemic.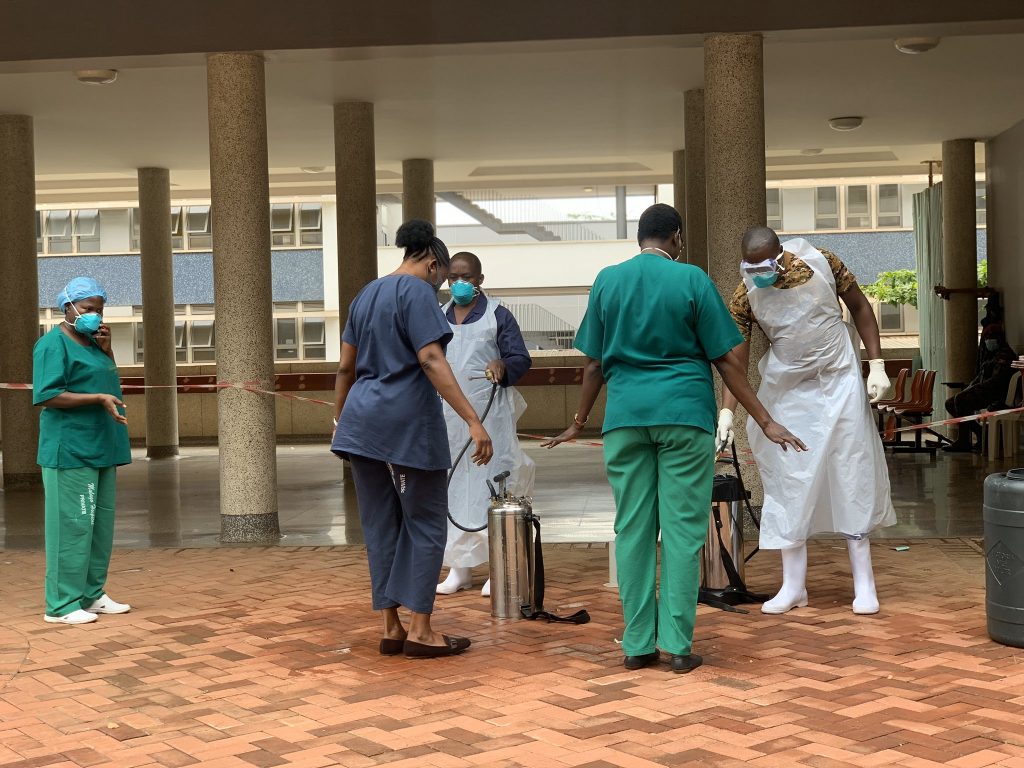 Health workers also immediately disinfected the COVID-19 isolation and treatment unit. Uganda has 55 confirmed cases of COVID-19 with no death and 43 remaining active cases.
The country has today started the announced 21 days of partial lockdown that will have to run up to May 5, 2020. Yesterday a new case was confirmed and it was a 38-year-old Ugandan male, cargo transporter who arrived from Kenya via Malaba on April 12, 2020.