Fresh news coming in indicates that the Local Defence Unit (LDU) officer who in the afternoon shot dead a boda boda rider and pregnant woman in Masaka Municipality has also been shot dead.
According to the Major Flavia Terimulungi, the Spokesperson of the Kasijjagirwa Armoured Brigade, the LDU officer identified as Robert Muyaga has been shot dead by the Armoured brigade after he attempted to fire at them while conducting his arrest.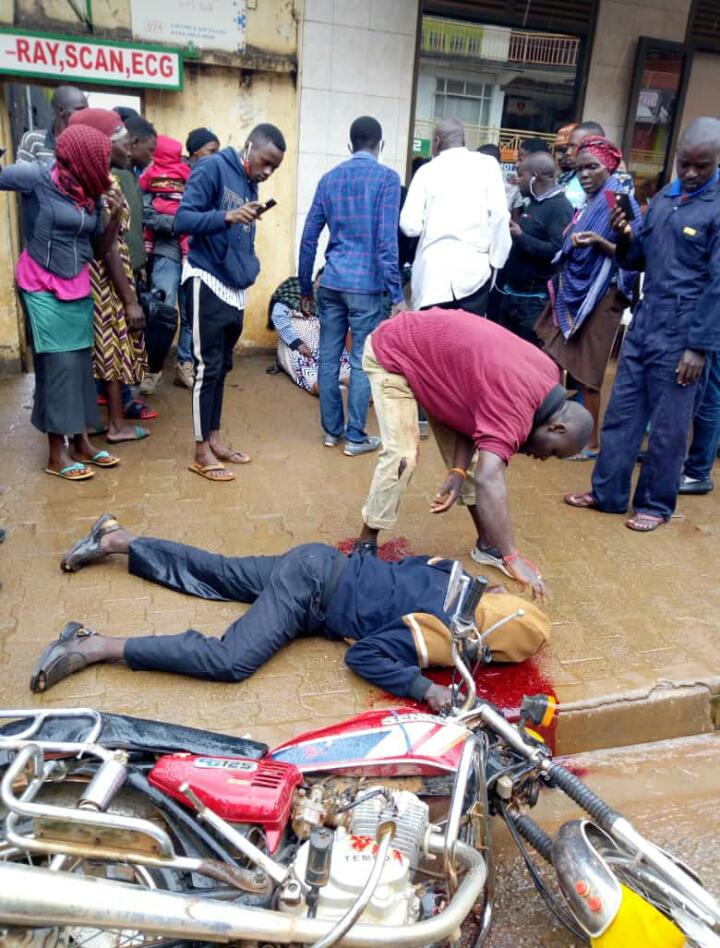 About the earlier shooting, DPC of Masaka Abbass Senyonjo said the boda boda man was the LC I Chairperson of Katovu village, Malongo Sub-county, Lwengo district while the pregnant woman Jacqueline Asaasira was alleged to be the LDU officer's wife.
The cause of the disagreement among the three is believed to be a love affair between the LDU officer Muyaga's wife and the LC1 chairperson identified as Francis Musaasizi.