Since when did you last hear any news about Ugandan bodybuilder Ivan Byekwaso? We guess it was in 2018 when he was rumoured dead while in prison after his then estranged girlfriend framed him for rape for which he was imprisoned.
Last year Byekwaso was set free after the authorities in Germany found out that he was framed. His accuser (ex-girlfriend) was instead locked up.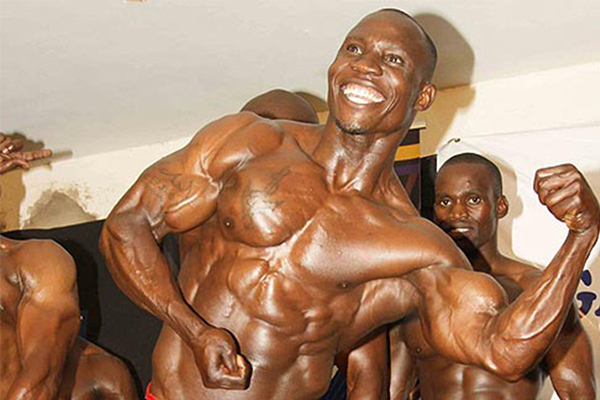 Having made a name in several body building events in Germany, Byekwaso easily got a permanent job as a fitness Studio in Munich. It was in that same period Byekwaso met his current German girlfriend and speaking during an interview with New Vision, he revealed that they are set to tie the knot next year. The couple is expecting their first child with any time before the end of this year.
The 37-year-old muscle man relocated to Germany four years ago after competing for Uganda in the 2016 INBA World Championships in Budapest, Hungary.